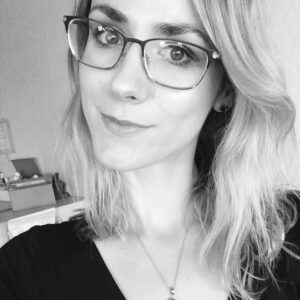 Latest posts by Karyl Trejo
(see all)
Yoshiyuki Tomino established the Gundam series in 1979, and since then, it has become one of the most successful mecha series of all time. In addition to anime and movies, the Gundam franchise is just as popular in video games and comic communities. 
It's projected that the Gundam franchise has generated over $25 billion in revenue, making it into the top five list of highest-grossing anime franchises of all time. This series undoubtedly paved the way for the mecha genre and allowed new concepts to flow into the industries, which were previously undiscovered. 
Gundam also helped establish anime as a major force in science fiction storytelling by popularizing gigantic robots in popular culture. Because of its constant commercialization, space opera has now become just as popular in Japan as in the West.
Even though the Gundam franchise is famous for its realistic portrayal of conflict, not every series is up to snuff. Like any other great brand, the Gundam series has its share of winners and losers. 
I know that getting into the Gundam bandwagon can be challenging, as the series has been running for the last two decades. A long-running anime series like Mobile Suit Gundam might be a little confusing to new and seasoned viewers alike. And add to the fact that there are so many conflicting thoughts on the internet, it can get difficult to follow the series. 
But don't worry, I've got you covered! If you want to learn more about the Gundam universe, you've come to the right place. I'll provide you with a few suggestions that are sure to stimulate your curiosity and satisfy your current preferences. But before I begin with the list, let's answer a lingering question: why should you watch Gundam?
Why You Should Watch Gundam
The fact that the franchise was launched in 1979 and is still going strong even in 2022 speaks for itself. Because the stories in this series take place in multiple timelines, the plot never becomes boring.
Since 1979, a variety of series have emerged, each with its unique narrative. It's common to see the themes revolve around war management and peace for citizens. Additionally, sacrifice, teamwork, and aiding your fellow soldiers are essential characteristics.
Although the mecha genre is mainly geared toward men, the Gundam series nevertheless has a female audience. Both genders enjoy mecha programs, and if you scour through the internet, you will find various cosplaying groups dressed as female pilots or even in mobile suits.
Even scientists and engineers are said to have been inspired by the Gundam series. It helped them move forward in the robotics industry by giving them a potential taste of the future.
In short, if technology, drama, and space interest you, then you should surely get into the universe of Gundam. Otherwise, you can still give this a try, and who knows, you might just find a new genre that is binge-worthy.
Deeper Themes Found in Gundam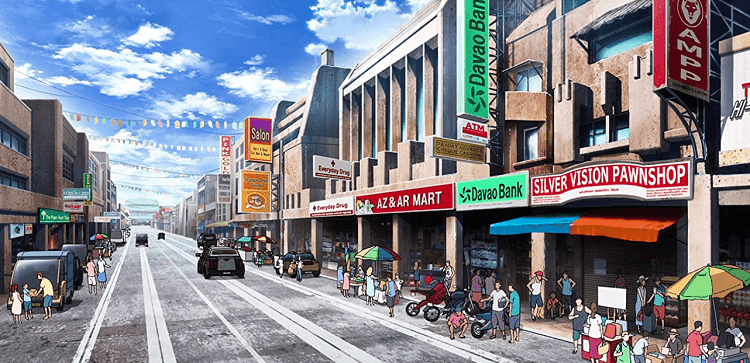 People on Earth subjected people living in space until the colonies started a fight for independence. This is, at its core, a profoundly human war narrative that provides a chance to examine the impact of the conflict on many individuals at various points in time. 
All Gundam anime have a common subject of oppression, class conflict, and moral beliefs in the context of harsh conditions, which made up most of the Gundam anime. No doubt, this further adds to the appeal of this complex and intelligent show.
The Main Differences Between Mobile Suit Gundam and Macross
While both Mobile Suit Gundam and Macross have been directly compared before in the past, there are a few key distinctions between the two anime. Each of these differences indirectly contributes to a foundational contrast in the series' respective focus. They include:
Gundam portrays the

war stories

better, whereas Macross handles the

drama department

with simplicity. 

Gundam's

ideas and plot

have more opportunity for expansion, whereas Macross is

somewhat limited

. 

Gundam has a

richer, more detailed universe

, whereas although Macross has a lot of room for character analysis, its

theme is far more straightforward

with the classic good versus evil plot.

Macross lacks having a

single unifying thematic element

, whereas Gundam has

sustained its own

throughout the entire anime's existence.

In the end, Gundam is a narrative about

human rights and prejudice

, whereas Macross is a little bit

more superficial and "entertaining." 

Gundam is an excellent pick for fans who like

profound sci-fi space opera

, whereas Macross is a solid option if you're looking for some

lighthearted mecha fantasy

.
What Are the Best Gundam Series?
Several Gundam series have been made over the course of the past forty-two years. And I know firsthand how hard it can be to pick the best series to binge on. In order to help you decide which Gundam series to watch, I have ranked the following ten best Gundam series. However, before I get to the list, I'd like to explain how I came up with my top picks.
What Was My Inclusion Criteria?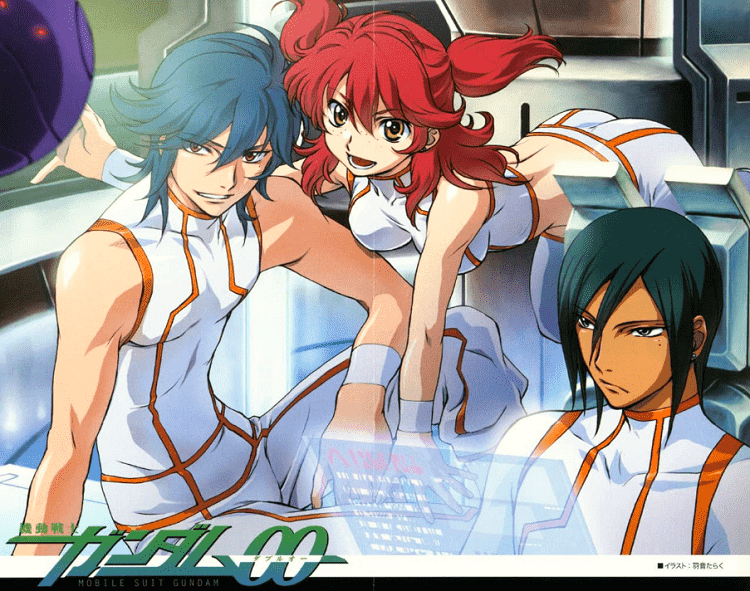 Since the market is filled with so many options, making a Top 10 list can get daunting. You often end up with over ten anime that deserves to be on the list, which gets cut for one reason or another. However, in order to narrow it down, I focused on the following things:
Their Popularity

The Overall Quality

The Soundtracks

The User Ratings
Their Popularity
There are over thirty different Gundam series, but some were a total hit, and others were a complete miss. I only chose the ones that had a solid and loyal following. 
Their Overall Quality
Just because it was a Gundam series didn't mean it would make it onto the list. I felt the series fell short of the original Gundam quality, due to which it didn't make my list.
The Soundtracks
Many anime soundtracks are generally top-notch. I don't believe that sound design alone can make or break an anime, but it may elevate an excellent anime to the status of a masterpiece.
Imagine Cowboy Bebop without its legendary soundtrack or Spirited Away without the peaceful melodies. An emotional hole in anime is filled with music, and if it's not established appropriately, the anime will struggle to connect with its viewers.
The User Ratings
Rating is an integral part of the entertainment world. For this reason, I took a dive into various rating portals to find out which anime is better than the other. These anime forums have amassed a massive database of reviews, totaling billions. 
From them, I can find out what anime viewers enjoy the most based on the data I've got. Following that, I was able to successfully compile my list of the best Gundam series of all time.
Some other variables – such as the series' length, format, and availability of dubs – also played a role in forming this top ten ranking. Let this list serve as a guide for you as you embark on your journey into the Gundam universe.
Enough talk, though. Let's go ahead and have a look at this incredible list:
Mobile Suit Gundam: Iron-Blooded Orphans

Turn A Gundam

Gundam Build Fighters

Mobile Suit Gundam SEED

Mobile Suit Gundam

Mobile Suit Gundam Wing

Mobile Suit Gundam 00
Mobile Suit Gundam: Iron-Blooded Orphans
Released in 2015, Mobile Suit Gundam: Iron-Blooded Orphans is a great place to start with. It gives a fresh perspective on the series while simultaneously satisfying long-time fans.
The story of Iron-Blooded Orphans takes place in the barren world of Mars. Because of barren lands, people living there have to depend on Earth's resources, making lives more difficult. The planet's inhabitants have to battle against the strikes from Earth…
…Until the orphaned Mikazuki Augus enters the fray in an anciently restored Gundam and saves the day. With a natural flow to the action and an engaging cast, the show is set in a gritty environment, depicting the problematic situation for people living there. It follows the classic plot of good against evil.
In addition to the stunning mecha battles and a great plot that will make you want more, the script covers a wide range of emotions. From sadness to adrenaline-rushing action, you will experience them all. The overall impression is that it's a solid chapter in the series that, in the end, lives up to its billing.
What Makes This a Great Anime
The show has well-developed characters, each having distinctive characteristics.

It offers more interesting alternate timeline Gundam designs.

It's a roller coaster of emotions, from the very first episode to the very last one.

Compared to its predecessor, its visuals have improved significantly.
Reasons You Might Not Enjoy It
Unlike most anime, this is an original series and was not based on a manga or light novel. Hardcore anime fans may find this a drawback, even if it isn't a negative in the traditional sense.

This show lacks a variety of Gundam, and some viewers may even find them lacking luster. 
Where to Watch It
Turn A Gundam
Yoshiyuki Tomino, who created the first Gundam series, reprised his role as chief director of Turn A Gundam (System-∀99 ∀ Gundam), developed in 1999. Tomino drew influence from Japanese culture, drama, literature, and American physicist Gerard O'Neill to create one of the most fascinatingly distinct Gundam titles ever.
There was once a time when Earth could fly across space, but it has since given it up. Now, years later, its population is a peaceful civilization with technology reminiscent of old age.
In the next moment, three young people dressed in Gundam suits arrive on Earth. They are part of a long-forgotten moon colony that needs supplies to exist, and they must determine if it's safe for them to return to the planet.
The more you dive into the show, you will come to know how well the characters are made and how each has its arc. To put it simply, this series has taken a favorable turn that allows the character's personalities to be completely distinct from each other. 
Apart from their characters, the outfits are made to fit the role they are trying to portray. Funky characters are dressed colorfully, while those who play an important part in leading the Gundam are provided with a more serious outfit. 
Tomino has done a good job of using the Gundam brand. It doesn't have to be simply another generic anime, but one that provides a realistic look at human will, conflict, and its consequences.
I can't recommend Turn A Gundam enough, whether you're a fan of the series or just want to witness a well-written drama with noble characters. You're going to enjoy the series – it's a guarantee!
What Makes This a Great Anime
Turn A Gundam's animation, which dates back to 2000, isn't the best, but it

is

consistently good. The quality of art never deteriorates and always maintains its high standards.

Japanese singer-songwriter

Yoko Kanno

led the sound mantle of Take A Gundam. Is there anything more to add? He is a legendary composer, and his epic and choral-heavy music are employed during action-packed scenes to convey a sense of dread and fear.

Initially, the characters look feeble, acting like petulant children. Simultaneous emotions like misunderstanding, conflict, and distrust result from their folly. This gives an interesting dynamic to the characters, and as the plot grows, you will notice a distinct character altogether.
Reasons You Might Not Enjoy It
Unlike other Gundam series, Take A Gundam is not very re-watchable (unless you're a diehard fan, of course).

Some may find the characters to be annoying because of their childish nature.
Where to Watch It
Gundam Build Fighters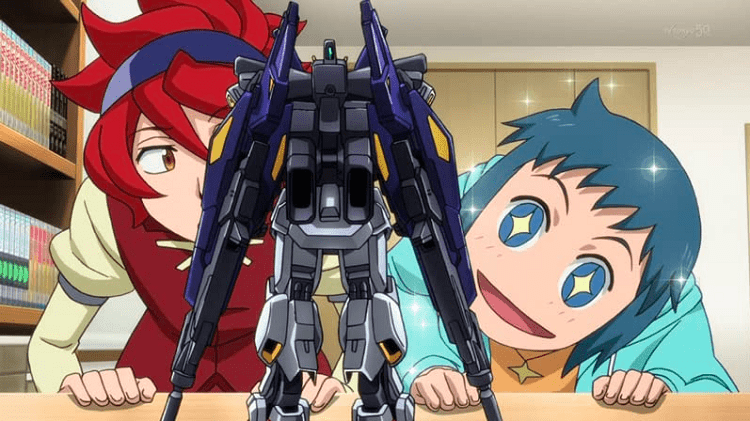 The mecha series is frequently accompanied by massive robots fighting interstellar battles for emancipation, conquest, and status in their cosmos. Gundam Build Fighters, launched in 2014, was a breath of fresh air. It offered new aggressive mecha fights, which were lost in the last few installments.
The show has a somewhat different approach when it comes to the Gundam models. Special Gundam models, known as "Gunpla," have taken the Gundam market by storm. Future Gunpla fanatics can create and pilot their mobile suits and compete in a global competition every year.
Unlike most other Gundam anime, Gundam Build Fighters take place in an Earth-like universe. Future Gunpla fanatics may create and pilot their mobile suits in a near-future setting. The culmination of these Gunpla Battles is a global competition every year.
The story revolves around Sei, who aspires to take part in the Gunpla fights. He comes from a typical household, yet he has a natural flair for constructing Gunpla models. Unfortunately, he lacks the necessary flying abilities to match his inventive genius. When he meets Reiji, he thinks he has little possibility of ever making it to the big leagues.
With the help of Reiji, Sei thinks he has a chance to get into the big leagues. It is quite clear that they have become well-known in the neighborhood because of their successful collaboration with Sei, and who knows what the future holds? 
Apart from the prominent characters, Kenji Nagasaki (the director of this series) has created spectacular battles throughout the series. He has made sure that Gundam Build Fighters don't skimp on action, and their bouts are a significant marketing event. 
Every Gundam has a distinct design, skills, and style. As a result, anticipate each combat to be unique in its own way, highlighting the characters' abilities. Other than the few fillers, the show maintains its quality throughout every season, and irrespective of whether you are a Gundam fan or not, you would enjoy it.
What Makes This a Great Anime
The bond between characters is something very exciting. For example, just look at how Reiji and Sei made themselves better by overcoming each other's weaknesses.

One word: team battles! (Okay, so maybe that was two. But still.) They're awe-inspiring and teeming with uncertainty compared to the usual one-on-one mecha clashes. They provide an unfamiliar element in the Gundam franchise and one that is executed quite well by Nagasaki.

The cities are massive and give this anime the expansive ground setting, which most series are devoid of, as most are based in space.

Based on the soundtrack alone, this show appears to have what it takes. It's clear to see how certain severe battles may be through the orchestration of its soundtrack.

Each Gunpla is uniquely designed with distinctive abilities. As a result, no two battles are identical, making it difficult to predict the outcome.
Reasons You Might Not Enjoy It
Gundam Build Fighters isn't without its own flaws. Among them is the fact that a couple of episodes feel like filler and are kind of pointless.

[SPOILER ALERT!]

China – while an integral character at the start of the series – just suddenly disappears at the latter half of the show, which makes very little sense.

[/END SPOILER]

Sei is an interesting character, for sure. But I feel as though he was only built well around his close friends, and his character progressed very little with the secondary characters.
Where to Watch It
Mobile Suit Gundam SEED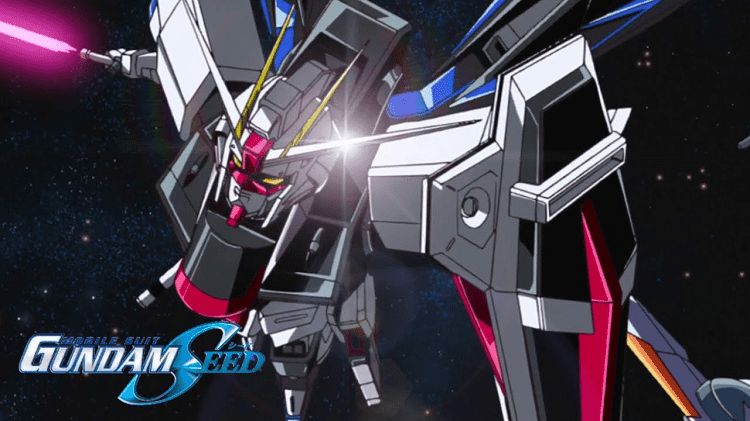 A typical Gundam show at first glance, Mobile Suit Gundam SEED looks to have all the distinctive Gundam features. Directed by Mitsuo Fukuda and Osamu Sekita, Gundam SEED is a brilliant series and a massive addition to the Gundam franchise.
The Cosmic Era was chosen as a new beginning to commemorate the end of the Civil War and the beginning of the Space colonization endeavor. The coordinators, the world's most powerful beings, are the driving force behind the tension in this scenario. 
Unlike the newer types of most previous Gundam series, these newer types of Gundam aren't human evolutions. Rather, they're organisms created through the fertilization process. In contrast to the rest of the characters, the coordinators are in perfect health. For instance, they are stronger physically and mentally, more mature cognitively, and the like. 
On the other hand, earth dwellers are termed as The Naturals. They have a lower level of intelligence, reflexes, physical strength and are easily outmatched against the coordinators.
The plot revolves around the battles that involve coordinators and the naturals fighting for a set of special military mobile suits. Constant battles create brutal animosity between the two factions, leading to more brutal action sequences later in the series. 
A minority of the fanbase believe this anime was a failure. Because the first half of its tale is very much like that of the original Gundam series, it can seem repetitive for some. 
But once you cross the half-line, it deviates to an entirely new narrative to conclude. The sudden change in pace is not taken well by a few people, but if you're a fan of the series, you'll be smitten.
What Makes This a Great Anime
The characters are well made and will leave a lasting impression once you watch the show.

The music is excellent, with a handful of great songs appropriate for the

shōnen style

, integrating entrances and endings to heighten the drama and great employment of background tracks to various portions of the narrative.

The anime follows a crisp art style throughout the series.
Reasons You Might Not Enjoy It
Battles can get repetitive after the first half.

A slew of flashbacks detracts from the narrative flow. A steady-paced show with lesser flashbacks would have been better.

Animations can be deemed old-school by some.
Where to Watch It
Mobile Suit Gundam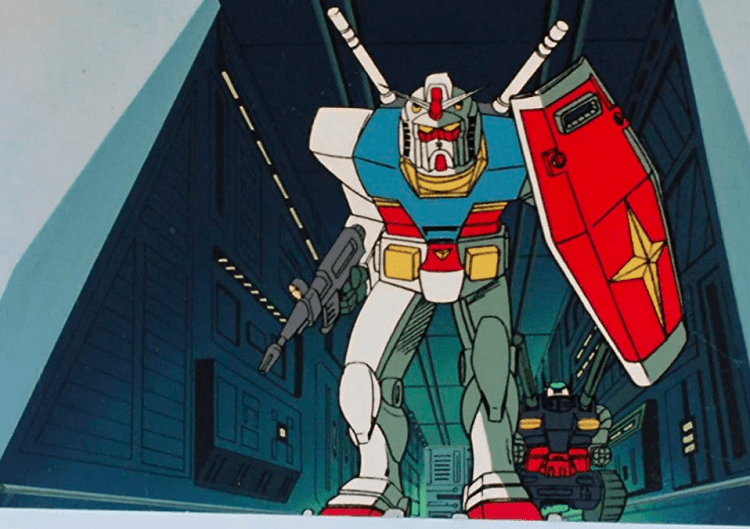 Mobile Suit Gundam is the pioneering series that led to the rise of a $25 billion franchise. Released in 1979, Mobile Suit Gundam is the precursor to the entire franchise. 
It's one of the most well-known anime series ever, and it's still making an impression today. The series was nothing but easy for the nascent company Sunrise, and little did they know it took the anime industry by storm. 
Mobile Suit Gundam's basic narrative revolves around the conflict between Amuro and Char. Throughout the series, it tells the story of the White Base crew and the dangers they face. There are around ten primary team members, with the Amuro Ray at its heart. 
Throughout the series, you get to observe both their individual and collective growth through incredible battles. As the story progresses, it incorporates themes of death, murder, deception, and betrayal in the form of familial ties and friendships. The fact that it encompasses a wide range of emotions is why it has been a fan favorite for years.
It's the definitive Gundam experience, even if some details haven't held up as well as they should. That said, whatever version of Mobile Suit Gundam you decide to see, it will be worth your time and effort.
What Makes This a Great Anime
It's a good starting point to get into the Gundam franchise. After all, it's what started the whole Gundam universe as we know it.

Even though the series was produced in 1979, it's extremely relevant now. You could even say that this is a

timeless classic

.

The characters are very likable, and you'll fall in love with them in no time.
Reasons You Might Not Enjoy It
The series progresses slowly once it gets past the first half. A little better pacing would've been perfect.

The animation might feel dated to some, so if you can't handle old visual styles, then this might not be for you. However, before you eliminate the anime from your list, I encourage you to at least give it a go.
Where to Watch It
Mobile Suit Gundam Wing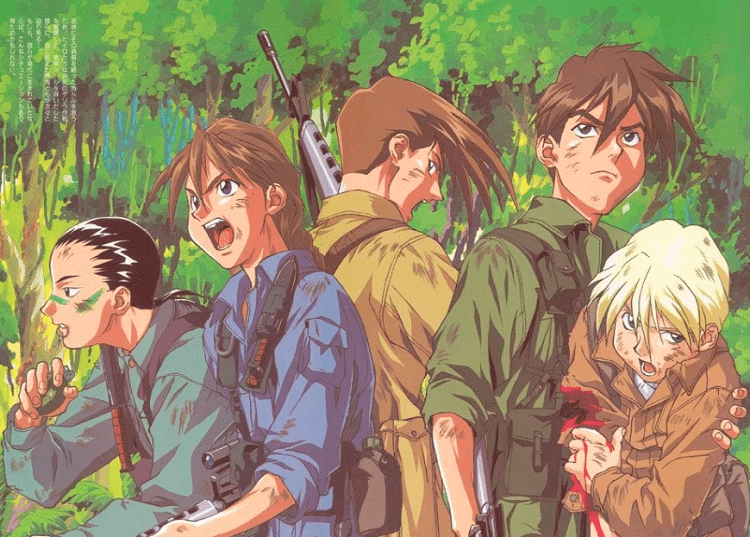 Despite low ratings in Japan, Gundam Wing is the series that paved the way for the newest generation of fans. As a result of this heritage, Gundam has become synonymous with Wing for many newcomers who haven't explored the series further.
As with earlier Gundam stories, this one centers on a gang of five youngsters and their fortuitous encounter with a Gundam during a conflict between two space and earth forces.
The early episodes of Mobile Suit Gundam Wing are dominated by world events that the main protagonists set off. As the story unfolds, you learn more about the main characters' motives, ambitions, allies, and enemies. 
Mobile Suit Gundam Wing follows two storylines. In the end, the two tales merge into one, culminating in a climactic fight. Instead of dropping spoilers, though, I'll just say that you need to experience the series for yourself.
Many people enjoy this anime despite its narrative and pacing not being up to the standards of the classic Gundam series or the more sophisticated anime that came after it. Remember that this isn't a shōnen anime, and you'll have a good time if you keep that in mind.
What Makes This a Great Anime
It's a straightforward show that deals with the issues directly: fewer fillers, more action.

It might be tough to make each suit stand out, but Mobile Suit Gundam Wing manages this with relative ease, each with an original design.

For many people, the initial opening theme of Mobile Suit Gundam Wing is one of the most recognizable pieces of music in the anime world.

The show's characters have mastered the art of teamwork, and they know how to fend off evil by forming alliances.
Reasons You Might Not Enjoy It
Gundam Wing's animation feels a touch cheap compared to other series from the franchise.

Unlike Gundam Wing's impressive Gundam models, the characters lack nuance and appear unpolished.
Where to Watch It
Mobile Suit Gundam 00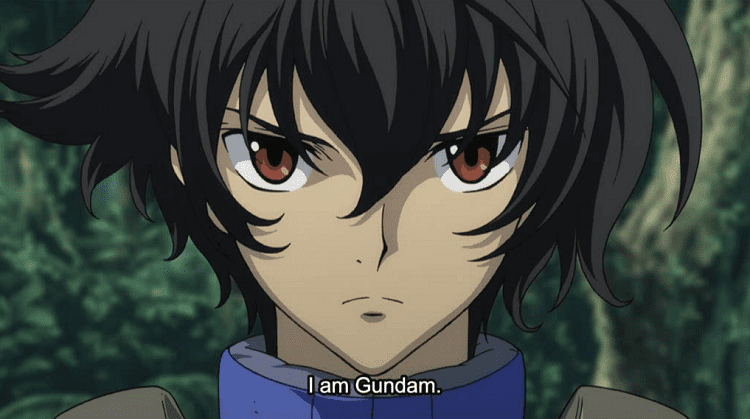 Since there have been so many Gundam series, it's impossible to create content that keeps eclipsing their previous works. Nonetheless, the series' distinctive execution and inclusion of real-world themes make it a worthwhile series for both long-time fans and newbies alike.
Mobile Suit Gundam 00 is no doubt a well-rounded series. It has some of the best production values to date, a wide range of action sequences, and a fascinating storyline about a planet in transition and coping with tyranny and extremists.
From real-world conflicts in the post-9/11 reality, Mobile Suit Gundam 00 depicts non-state characters equipped with weapons, terrorism, and complicated geopolitics. The show revolves around an autonomous group known as celestial who tries to end the war by starting away. In order to carry out their plans, they use high-tech mechas with solar-powered engines, such as the Gundam, to enforce their authority.
Mobile Suit Gundam 00, in contrast to Mobile Suit Gundam Wing, shows more development in terms of technology and time, as well as a more credible organization in charge of the Gundams rather than a bunch of crazed tough guys.
Overpowering Gundams becomes less and less formidable towards the first season's conclusion as the countries learn to battle Celestial Being. As the story progresses, there are numerous twists and turns in the form of new rivals, technological advancements, alliances, and various other means to combat the Gundams. 
It's a well-crafted political mecha anime featuring some thrilling battle sequences. Even though there is a good deal of suspense and sleight-of-hand to keep you entertained, I do wish the main characters were a little more interesting. 
That said, it does get a lot crazier and crazier as the series progresses. If you can make it through the first half, this is a must-watch.
What Makes This a Great Anime
Mobile Suit Gundam 00 is considered being the first Gundam anime made in

high definition

.

The overall quality of the voice acting is excellent, even if some characters' voices are a little too overbearing (especially the boisterous girls' voices).

Featuring some of the best OSTs in the Gundam franchise, you'll not want to skip the intros – ever!
Reasons You Might Not Enjoy It
Characters could have been more defined. All the characters appear to be keeping something from the audience until the very end of the series.

Following seasons after the first one could not live up to the show's expectations.
Where to Watch It
Tips for Having a Great Gundam Watching Experience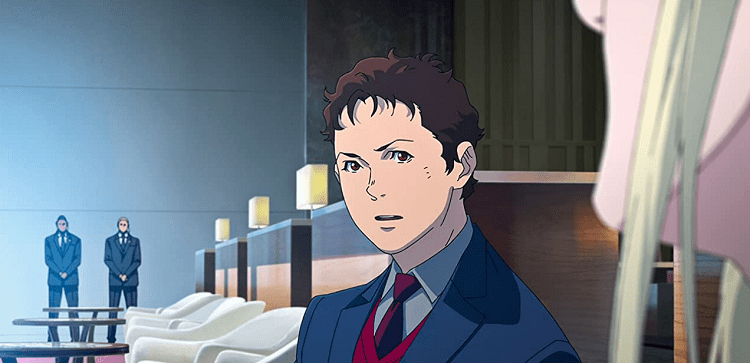 There are no distinct rules that will help improve the anime viewing experience. However, following a few simple tips when watching an anime can help you get the most out of your time.
Set the mood.

It's the time to relax and enjoy, so take a deep breath and wrap yourself in some warm blankets. The more comfortable you are, the more enjoyable the experience will be!

Avoid watching fillers.

You don't want to watch an episode that adds nothing to the plot. (

Note:

These filler episodes are there just to fill the "episode count." If you want to save time, you should skip the fillers. Otherwise, if you are a completionist like me, you got to watch the fillers.)

Grab some snacks.

What good is an anime without some tasty food? A good bowl of ramen with some

Ramune

and

Pocky

will only improve your experience.

Try to finish the episode in one sitting.

Because each episode has a running period of no more than 30 minutes, there is no need to interrupt the viewing experience.

Watch order is important!

There are so many parallel timelines associated with the series that it will appear even more jumbled if you mix up the order.
Frequently Asked Questions
Question:
What are All the Gundam Series in Order? 
Answer: There are many watch orders for such a humongous franchise, and no order is perfect. Each has its own set of pros and cons. I feel you should watch according to the release order, the way it was meant to be seen.
| | | |
| --- | --- | --- |
| Order | Series | Year |
| 1 | Mobile Suit Gundam | 1979 |
| 2 | Mobile Suit Zeta Gundam | 1985 |
| 3 | Mobile Suit Gundam ZZ | 1986 |
| 4 | Mobile Suit Gundam: Char's Counterattack | 1988 |
| 5 | Mobile Suit SD Gundam | 1988 |
| 6 | Mobile Suit Gundam 0080 | 1989 |
| 7 | Mobile Suit Gundam F91 | 1991 |
| 8 | Mobile Suit Gundam 0083: Stardust Memory | 1991 |
| 9 | Mobile Suit Victory Gundam | 1993 |
| 10 | Mobile Fighter G Gundam | 1994 |
This is not the complete list, but it will help you get started. For the complete list, you can check this link. Alternatively, click here if you want to follow the Universal Century order.
Question:
How Many Series of Gundam are There? 
Answer: There are over fifty Gundam series and films available, which you can stream on various platforms like Crunchyroll, Hulu, or Funimation. 
Question:
Which Gundam Series is Best? 
Answer: There are so many Gundam series, over fifty of them in total! It will be a hard pick, but if I had to pick one, I would pick the timeless classic, the original Mobile Suit Gundam (1979).
Question:
What Order Do I Watch Gundam In? 
Answer: There are two orders in which you can watch the series. One is the order in which they were released. The other follows the Universal Century order, reflecting the series' timeframe and not the order they were first shown. You could follow either of these, but I recommend you to watch in the Universal Century order.
Question:
How Many Gundam Episodes are There in Total? 
Answer: The Gundam franchise has so much content. From full-fledged series to OVAs, it becomes hard to find the exact number. However, after researching it carefully, I've determined that there is a grand total of 1058 episodes in the series, with each lasting at least 24 minutes.
Question:
What is the Most Recent Gundam Series?
Answer: Mobile Suit Gundam: Hathaway's Flash is the most recent anime from the Gundam world, and it was released on June 11, 2021.
My Final Thoughts
It's been forty years since the first Gundam movie was released. Many classic shows have emerged from the franchise throughout that period. However, even for a series recognized for its intriguing plot about the realities of war, not all Gundam titles are equal. 
And that's exactly why I have curated this list, which will help new and old fans alike venture into the Gundam world. I tried my best to limit the list to the seven best titles to give you a clear idea of what to start with (starting with my favorite, the original Mobile Suit Gundam), but in the end, your choices may differ from mine, so don't feel constrained by the list.
However, one thing that I would recommend is that the franchise offers a lot. You're guaranteed to find something to your liking in the series, which has spawned over thirty television series and still counting.
Before I wrap this up, I'd like to share my favorite quote from Gundam Wing with you:
"Peace is nothing but a result of war." — Heero Yuy
Looking for more interesting readings?