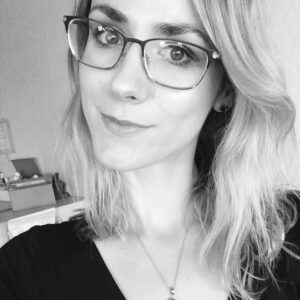 Latest posts by Karyl Trejo
(see all)
Somewhere down the line, after watching enough anime episodes, it's likely that you're going to start to wonder about buying anime collectibles. To be fair, though, it's a thought that virtually every anime fan has pondered in their lifetime.
For instance, you might find a cute Funko Pop that resembles your favorite character, and you might tell yourself that you seriously need to buy it.
It starts out innocently at first, and the first collectible or two on your shelf is just for the fun of it. But if you're determined to support your favorite anime shows, then you may eventually come to the realization that you sort of have to buy one of their collectibles to keep them going. 
It's pretty much the only way their animators ever get paid, honestly. When you look at it like that, it's almost an ethical obligation. The cycle goes like this:
You buy a collectible.

The seller gets paid.

The manufacturer gets orders.

The animation company gets royalties.

Everybody gets another reason to make more episodes. 
It's that simple, a win-win all around.
So if you've been inspired to start buying collectibles just as much as Deku got inspired by All Might, then this is the right article for you. Read on, fellow anime collectible fans, as this is how you'll find the best ones to add to your ever-growing collection.
But First, What Kind of Collectible?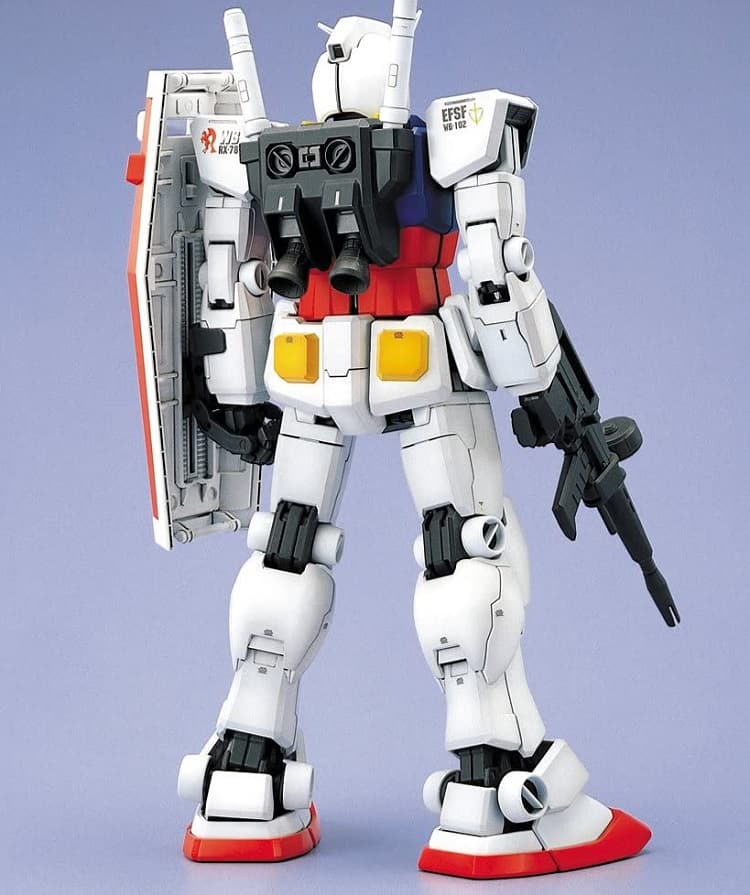 Before you rush to the nearest anime store to buy a box of the RX-78-2 Gundam, you first need to ask yourself two things. One, are you sure you want to buy a toy? And two, what else is out there? The fast is, there is more to collectibles than just toys. 
Most of the stuff out there can fit in one of these categories:
Figures and models

Collection clothing

Trading cards
You might wonder where all the One Piece Wanted Posters are, or perhaps you might be curious as to where you can get your hands on Death Note's actual notebook. Now here's the thing with them: they can be incredibly challenging to not only find but even to purchase.
The fact is, some series simply won't feature these highly-coveted items as collectible items. And when they do, there's usually just one specific manufacturer who makes them. They're so rare; there's just nothing to compare them to. On the other hand, sometimes they can be so simple that there's no difference between the original and the bootleg versions.
Figures and Models
When you think of small toys, you're probably thinking of action figures and models. This is the most common stuff you'll find online. And in anime expos, collectors have a place to show off their builds, especially for self-assembled plastic model kits.
One thing to be careful of when buying these is that they are easy to counterfeit. You should pick a reputable shop if you're planning to buy these to support your favorite series. Two of the more common types of figures and models include action figures and plastic model kits.
Action Figures
These come pre-assembled, and the action figures typically come in different poses, especially when the character they are based on has an iconic pose like the way L sits or Kaneki's signature finger crack. They are also pre-painted and are the best decorations when you are looking for something to spice up a room.
Plastic Model Kits
Shortened to just "kits," these come in boxes and will have to be assembled after you buy them. Unlike action figures, plastic model kits can be placed into many different poses (that is, as long as you don't break the joints).
Some kits can be hard to build, so if you're new to assembling plastic models off of kits, then be sure to pick an easy one.
Collection Clothing
From cosplay clothes to tribute shirts, there are a ton of collection clothes out there you could buy. This way, you could both support your most beloved shows — while looking fashionable.
These aren't just limited to shirts, either. You could buy fanny packs (or "belt bags"), caps, and even entire jumpsuits like the one Rock Lee wears in Naruto.
The manufacturers and designers who make these kinds of clothes also tend to have their own brands and signature styles. For instance, Atsuko has a distinct stripe-like print on their clothes, whereas Kaomoji has that cute "slogan" look in theirs.
Trading Cards
The last among the three is among the niche-est of all niche collectible goods. Trading cards deserve a spot here over all of the other special collectibles, just because trading cards can be compared to other cards.
Furthermore, some trading cards are just more expensive than other cards, simply because the manufacturer didn't make a lot of them.
Trading cards are a staple of card game anime, like the Yu-Gi-Oh! Series that has been around since 1998. Other times, you see trading card versions of other mainstream anime, like the Pokemon TCG. Either way, these cards always have their own sets of rules, levels of rarity and are licensed to their own manufacturers.
But First, Before You Choose Your Collectible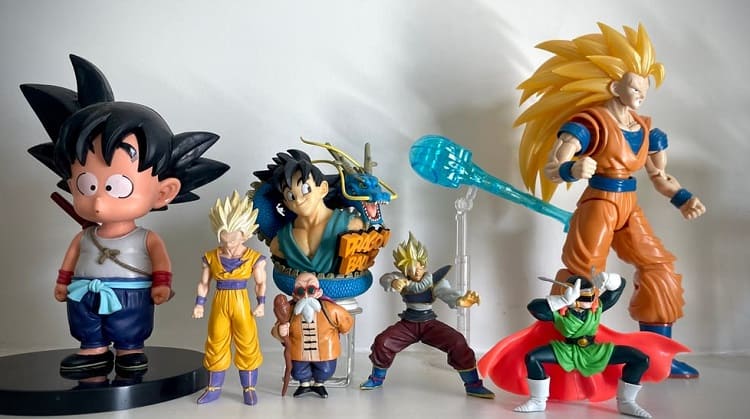 Choosing the best of any of these collectibles can be tricky. For starters, finding the "best" one for your needs still boils down to personal choices. Sure, that super-cool MSN-04 Sazabi 1/100 model gunpla may look awesome. But can you even build it? The same goes for the other stuff, too. 
With that in mind, here are a few questions to keep in mind before buying your first collectible:
Can you justify the investment right now?

Can you keep it safe from the elements?

Can you resist using it or playing with it?

Can you tell a bootleg from the real thing?
Justifying the Investment
Many anime collectibles, like the PGU RX-78-2 Gundam model kit, can easily reach upwards of $250 on retail. More for limited items that are no longer in production. These are all considered collector's items, after all. But there are also collectibles sold cheaply. You just have to check the price range.
Keeping It Safe
You don't need a "safe" to keep your anime collectibles safe. But if you're going to buy trading cards, then you will want to invest in a good container.
A decent container can keep the humidity from ruining them after being stored for a long time. The paint and stickers in many model kits and figurines will last longer in a dry place, too.
Use It or Lose It
This should be a no-brainer, but it has to be stated. Whether they're a collection of clothes, trading cards, or football-sized scale models, they're going to start to break down after a lot of use.
If you want them to last longer, then you can certainly store them away in someplace dark and dry. However, in the end, you're buying these for your own enjoyment — so feel free to use them if you want to!
Stay Alert to Counterfeits
There's a reason why bootlegs exist. If there's an expensive product and someone wants it, there's bound to be someone else who's selling fake ones for cheap. Avoid these if you can. Bootlegs hurt the industry, and your money will never reach the makers of your favorite anime shows.
Finding Legitimate Collectibles
Choosing collectibles is half about paying attention to the product and half about knowing who made it. Sure, it does help you a lot if you know that you're picking the best one in a series of collectibles. Nonetheless, there is also a lot of bootlegs and counterfeit stuff out there, making it far too easy to pick a fake by accident.
Even if you think a bootleg isn't that bad, think again. Counterfeits are terrible for so many reasons. Not only does the money you use to buy them never actually reach the people who make anime, but the conditions of the workers in these bootleg factories are also appalling. 
This means that when you buy a bootleg, you're not only supporting unethical labor, but you're also running the risk of harming your favorite anime company, too.
Your money will just go to the counterfeit manufacturer, who then goes on to make more counterfeits of famous anime characters. In turn, the studio might decide that the show was an unprofitable flop and never go on to make a Season 2.
Who Actually Makes Legitimate Collectibles?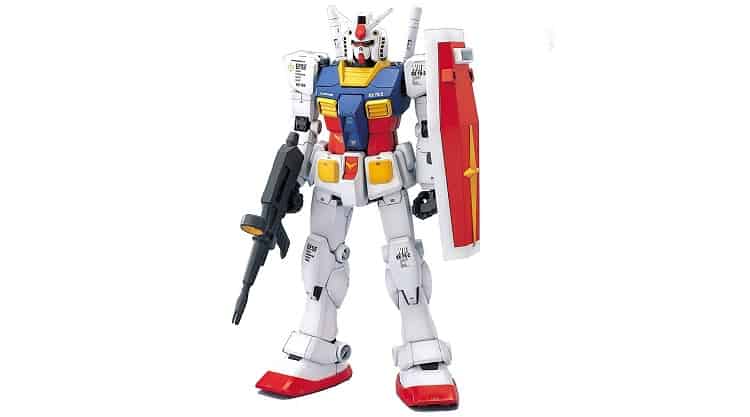 So how do you make sure that the anime collectibles you're buying aren't fake knock-offs? Simple: just check the name.
While there are specifics for every brand, the first thing you have to check is if they're actually made by a Japanese maker. Most anime "brands" (like Naruto, One Piece, and Mobile Suit: Gundam) have partnerships with the same Japanese companies their studios usually work with.
One example is the toymaker Bandai. When it comes to Gundam plastic model kits, Bandai is the only manufacturer in the world with "legal" rights to making them. However, Chinese makers like Hong Li and Daban come around and make cheap counterfeits with worse quality.
However, there are also plenty of anime collectibles made by non-Japanese manufacturers, such as Hasbro. This is one of the three manufacturers that have the legal license to make Beyblade toys. The other two are the Japanese Takara Tomy and South Korean Sonokong.
On the other hand, there are many counterfeit Lego kits of certain franchises. One example is Pokemon, which is partially owned by Lego's rival, Mattel.
The corporate rivalry is largely the reason why you can't ever find a Lego Pokemon set. But this is not to say that anime sets can never exist. For instance, a Lego Ichiraku Ramen Shop set based on Naruto does officially exist.
Choosing Your Collectibles
One of the hardest parts of securing your coveted collectibles isn't wading through the fakes out there. It's also not even setting aside the funds to save up for them. No, the hardest part about getting your hands on an incredible anime collectible is actually narrowing it down to the one (or more!) that you actually want to get.
What Was Our Selection Criteria?
Let's be real here. Legitimate anime collectibles are typically made from the highest possible quality of manufacturing materials. Why? Because these collectibles are niche products that essentially no one but the true fans will ever want to buy. There's no point in making cheap "collectibles" since there aren't that many people who would buy a lot in the first place.
So, in short, what we're looking for here are manufacturers. Each manufacturer has its own signature style with the stuff they do. Like, for instance, the iconic Funko Pop! with their bottleneck heads or Lego brand with its brick-style sets. That's why we're including a list of the best anime collectible manufacturers out there, too.
But we're also choosing them based on these key considerations:
Durability:

 We carefully checked to make sure these collectibles were actually high quality. You won't find any cheap, flimsy ones on this list!

Reviews:

 Sure, companies can insist their products are good, but what do the reviews say? We combed through them to make sure we didn't include any duds.

Uniqueness:

 Oh, a tee-shirt with a picture of Pikachu on it? How original. Joking aside, we wanted to make sure all items on our list were one of a kind.

Legitimacy:

 After pointing out how terrible the bootleg industry is, do you think we'd actually stoop so low as to include counterfeits on this list? We think not! Everything we've included is 100% real-deal stuff.
Without further ado, here are the best anime collectibles out there!
Japanese Toy Giant: Bandai Namco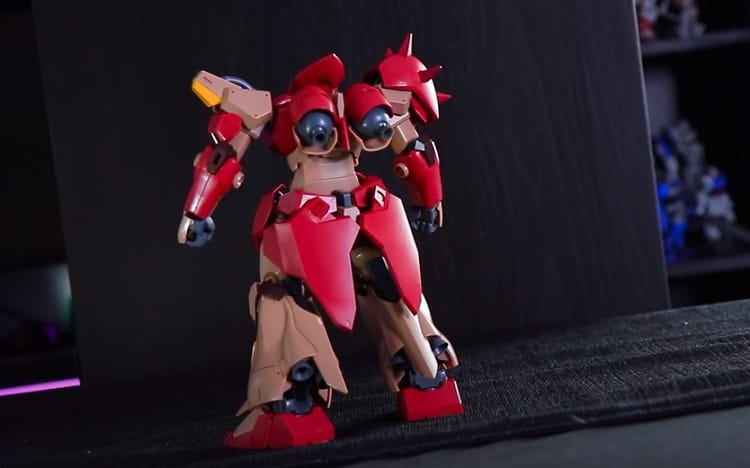 When it comes to toys and games, Bandai Namco is the anime world's largest manufacturer of collectibles. They sell a lot of model kits that are licensed exclusively to them, and the most famous among them is their Gunpla Kits (which are based on the Mobile Suit: Gundam series).
And if that's not enough for you, they even sell novelty trading cards based on mainstream anime. Sadly, they don't make clothes, which knocks them down a level in our eyes. They would have been the perfect go-to manufacturer if they only sold clothes, too.
Pros
One of Japan's largest toy-making companies

Makes video games along with toys
Cons
Best Scale Models: Tamiya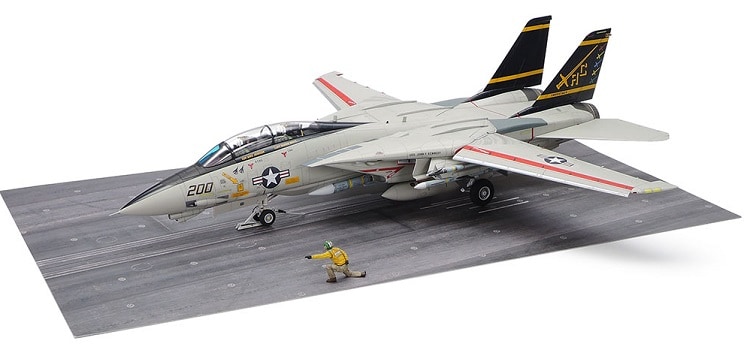 Models and figures are fun, and seeing them in all those awesome poses can also be enjoyable. But what if you want to see them move? Enter: Tamiya. Tamiya is a Japanese manufacturer of remote-controlled scale models of ships, cars, and planes. They make tanks and trains, too. 
If it can move or be controlled with remote control, then Tamiya likely made it. For instance, they were the brand that made the Bakusō Kyōdai Let's & Go!! Series that ran on race tracks. While we would have liked them more if they made collectibles from other series, it's still awesome that they make scale models of existing locomotives.
Pros
Known worldwide for their scale model cars, ships, planes, and tanks

Best quality RC model kits
Cons
They aren't known for anything other than RC models
Japanese Clothing Retail: Uniqlo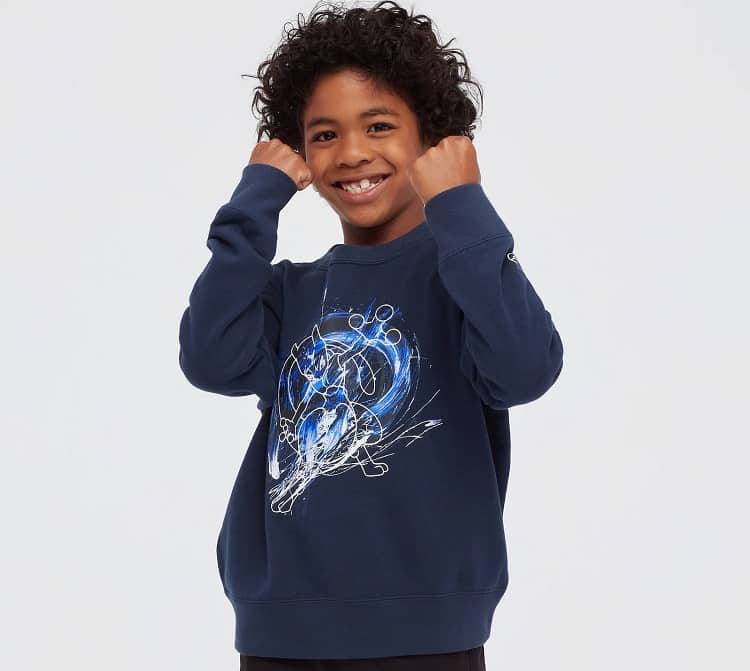 Uniqlo is a huge clothing brand. It's a lot like H&M, but with better quality for their price ranges. This clothing manufacturer produces great manga graphic shirts and stunning UT graphic tees, and it's a good place to start if you want to try anime shirts for the first time.
Perhaps the only reason why you wouldn't want to shop here, though, is that they easily run out of stock. This is a store that hates overproduction, so once you find out that your favorite anime show is going to have a Uniqlo shirt? Be prepared to purchase it ASAP, as they're sold at affordable prices — while the supplies last, of course.
Pros
Lots of collection clothing

Affordable prices for everyday clothing

Offers clothes of various price ranges
Cons
Quality can vary

Stocks easily run out
High-Class Designs: Atsuko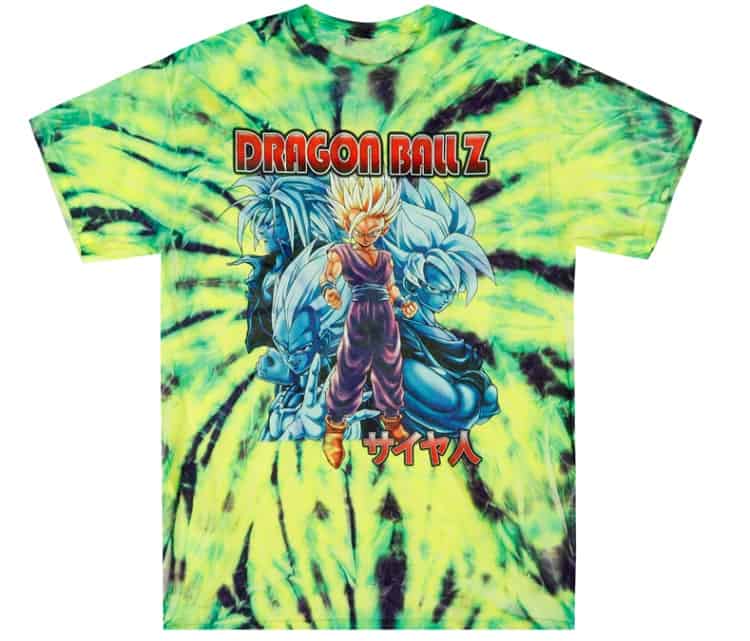 If you're looking for clothes for an otaku meetup, you might want to choose your stuff from Atsuko to help make yourself look fashionable. When it comes to looks, Atsuko seriously has it all. They've got patterned bags, embroidered hats, and matching shirts and pants based on a lot of mainstream anime.
The keyword there, though, is "mainstream." While it's great that they make so much swag, they only ever do stuff from the more mainstream anime. That said, what's not to love if you're a Love Live! fan who also likes Naruto, Bleach, and Jujutsu Kaisen? You can get the latter three there, among many others.
Pros
Designs that combine fashion with otaku

Tons of accessories
Cons
Only covers mainstream anime
O Kawaii Clothing: Kaomoji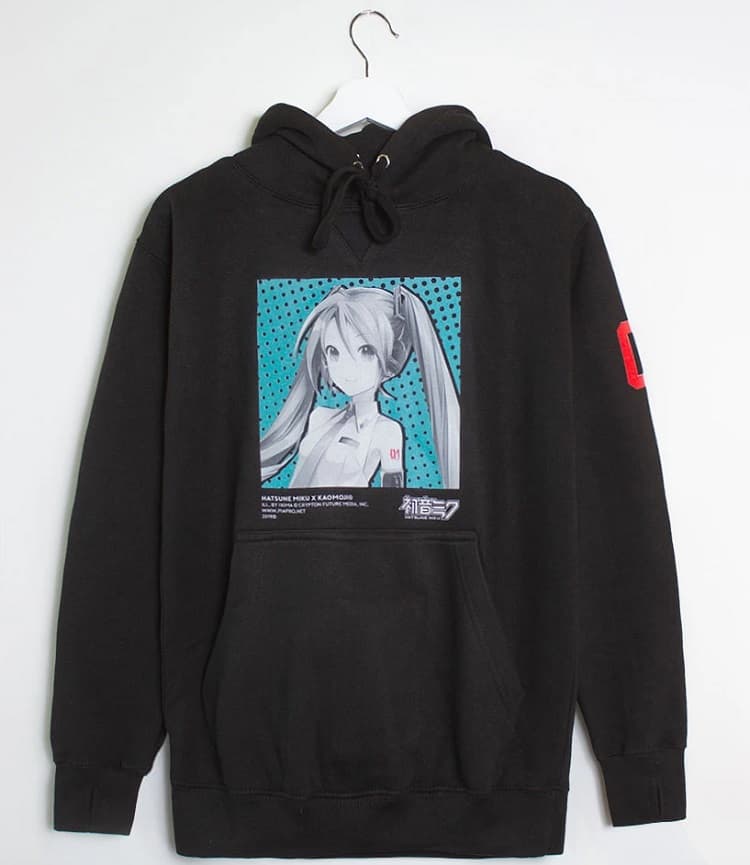 On the other side of the spectrum, you can also find shops with great clothes design that's not all about mainstream anime. Kaomoji has a lot of stuff from Vocaloid and Doki Doki Literature Club. They also do manga-themed poster shirts that could make you go "Kawaii!" from the moment you see them.
Sadly, you won't find accessories here. They're great and all, but you'll want to check the other shops if you want to find the ball caps and jackets. On the other hand, their clothes can fit well with those of other brands. You could mix and match the pieces of your outfit, too, if you prefer.
Pros
Slogan style clothing

Features various Vocaloids
Cons
Limited to clothing only

They don't do much mainstream anime
The Pharaoh's Cardmaker: Konami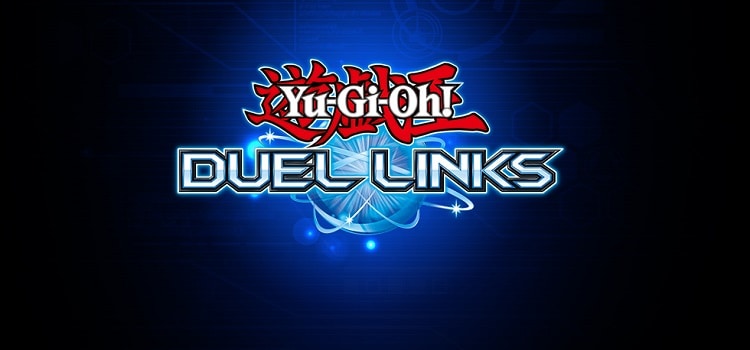 If you were born in the late 90s to the early 2000s, you might find this name familiar, as Konami is the sole maker of Yu-Gi-Oh! trading cards. This brand is the only manufacturer that has the license to make them. Furthermore, they run tournaments around the world to find the best duelist that can match the great Seto Kaiba.
The thing with Konami, though, is that they prefer to make games over making their trademark trading cards. Sure, there's nothing that can ever beat their Konami Card Game Network (KCGN), but you'll only ever want Konami stuff if you're also after their games, too.
Pros
Been in the industry for decades

Play games and join tournaments through the KCGN

Easily boost collections with packs
Cons
Really hard to get rare releases because of packs

Only makes Yu-Gi-Oh! cards
Legendary Creator of Cards and Games: Bushiroad

If Konami was too boring for you, then Bushiroad has a lot of cards in their collection that you might want to check out. They make cards for Love Live!, Cardfight!! Vanguard, and Weiß Schwarz. Bushiroad also has apps and events for these cards, so you might want to try them out if you'd like more person-to-person action and social interactions.
As for the fanbase size, they might not be as big as Konami, but Bushiroad still has a sizable and thriving community that's slowly growing throughout the recent years. And what's more fun than collecting cards and showing them off to fellow trading card enthusiasts?
Pros
Makes online games and apps based on their card games

Lots of variety in card games
Cons
Unknown even among the most diehard fans
From D&D to Duel Masters: Wizards of the Coast

You might have heard of Magic the Gathering and Dungeons and Dragons before, but did you know that the folks at Wizards of the Coast make anime card games too? That's right. The big shots which make popular Western tabletop games also make fantastic games from the animation masterpieces of the land of the rising sun.
Pros
Well-known Western game maker

Makes other board games beyond card games

More card games than Konami
Cons
US patent issues reduce their anime card variety

Stopped making Pokemon TCG in 2003
Frequently Asked Questions
Question: Why Are Anime Collectibles So Expensive?
Answer: There are two reasons why anime collectibles are expensive: 
• Niche markets 
• Manufacturing restraints
Let's face it; not everyone likes anime. And among those who do, most won't even buy a single action figure throughout their lives. So now we've got a smaller group who like anime and will spend some dollars on a small toy or a piece of clothing to support their favorite shows. 
Because of that, sellers can raise their prices — and these people would still buy from them! But that's not all of it, either. The other side of the problem is manufacturing costs. 
As there are so few people who would buy collectibles, manufacturers are forced to buy their materials in small batches instead of in bulk. This increases the base price because batches are more expensive than bulk, leading to a cycle of high production costs and potentially low sales.
Question: Are There Any Anime Collectible Subscription Boxes I Can Get?
Answer: If you like surprises and you're hoping to snag a variety of anime collectibles once a month or so, then you're going to love knowing that there are actually tons of anime collectible subscription boxes out there! Depending on the type of collectible you're looking for, you have your choice of companies to choose from, too, such as:
• Loot Anime ($29.99+, with amazing variety)
• Crunchyroll Crate ($29.99+, a breakout winner)
• Anime Box Club ($44.99+, a bounty of awesomeness)
• Bam! Anime Box ($34.99+, authentic and unique)
With a subscription box out there for every budget, you'll be sure to find something that fits your needs.
Question: What Are The Most Popular Anime Out There in Terms of Merchandise?
Answer: While you might think that Sailor Moon (the iconic 90s classic) or Dragonball-Z sold the most anime collectible merchandise, it's actually Demon Slayer: Kimetsu no Yaiba that took the first place for this distinct honor. According to Japanese collectible manufacturer Cospa, the top-selling anime collectibles were:
• Demon Slayer: Kimetsu no Yaiba
• Laid-Back Camp/How Do You Like Wednesday?
• Haikyuu!! To the Top
• Yu-Gi-Oh! VRAINS
• Re: Zero – Starting Life in Another World
Of course, this is just in Japan. Western audiences definitely have different tastes, and it wouldn't be surprising to see the likes of Pokemon, Dragonball-Z, Naruto, MHA, and Sailor Moon on an American list of favorite collectibles!
Question: What Exactly Are Gunplas?
Answer: Gunplas are action figures based on the anime series Mobile Suit: Gundam. These are special in otaku culture because gunpla kits are among the most articulated prized models you will find out there. The more expensive ones feature a lot of moving and realistic parts.
Buying straight from the manufacturer, you will have to assemble these gunpla kits on your own. It's about the same as any other scale model would be, but the best-looking ones they feature in anime expos are custom-made and expertly painted. They even have contests on who can make the best-looking gunplas.
The name gunpla comes from the phrase "Gundam plastic model." Traditionally, they are made from a bunch of different plastic types, such as PE, PS, and ABS. But others, like the rare golden Gundam model kit, come gold-plated. A lot of Perfect Grade kits also come in metal-plated and have metallic parts.
Question: What Makes Neon Genesis Evangelion Figures So Expensive?
Answer: A thing you may notice as you dive deeper into the anime collectible rabbit hole is the ridiculous prices of the Neon Genesis Evangelion figures. And yes, most of these are so expensive that they could seriously break your bank!
Neon Genesis Evangelion aired in 1995, and by then, plastic models had started to get more and more elaborate than they were in the past. At the time, their plastic figures were among the best, which raised their initial price higher than we would normally see them today. As time passed, their figures became rarer and rarer, until the increased demand also increased the price of these historical figure sets.
Question: Why is it So Hard to Find Cosplay Clothes?
Answer: Cosplay clothes aren't made en masse. While collectible clothes are already fairly niche, cosplay clothes are probably the most niche kind out there! Do you know who wears these clothes? It's the specific group of folks who like anime like to spend money on anime, like to go on expos and conferences, and — most of all — like to show up wearing costumes of their favorite anime characters.
They seriously are that niche-y! But that doesn't mean you can't find them for sale anywhere, though. There are folks who make custom stuff for fans (such as on websites like Etsy), but that's about how far you can get with retail cosplay clothing.
Question: What is the Most Expensive Anime Collectible Trading Card?
Answer: As of writing, the most expensive trading card ever sold was the Tournament Black Luster Soldier, which was the top prize in the 1999 Yu-Gi-Oh! Tournament. It was sold for $2 million in 2013 and is one of the rarest cards that ever existed.
That tournament version of the Black Luster Soldier is extremely special. It's not just because it was one of the older cards that have been used as a grand prize, either. Far from it! It's a one-of-a-kind stainless steel card from the era. You could say that it's on the same level of rarity as the Shichifukujin Dragon from Magic: The Gathering.
Our Final Thoughts
Collecting anime merchandise is fun. It also helps out the industry that makes these amazingly brilliant anime shows too. This makes sure that they can have a job to get back to that puts smiles and tears on our faces (but in a good way!).
When you are buying collectibles, you should make sure that you're buying legitimate brands. You'll want them because of both the quality of the products and the support you could give to your favorite anime. The right manufacturers make these out of the best materials they have and will never let a bad piece go to the shelves.
Looking into figure and model manufacturers, you will want to check if Bandai Namco has a model kit of that series you are looking for first. They have the best sets, especially when it comes to model articulation. We'd have to say that, even though they don't make clothes, they're still our favorite anime collectible brand on our list.
However, if clothes are a must for you, then you'll want to pick between Uniqlo and Atsuko for your growing collection of anime clothing. Choose Uniqlo for everyday clothes and Atsuko for the special ones you'll only use once in a while.
Meanwhile, the clothes from Kaomoji can also be used every day, like Uniqlo. However, they're better paired with Uniqlo accessories, as Kaomoji doesn't sell them.
Lastly, trading cards are brand-specific. For playing, Wizards of the Coast has among the largest player base in their games because of their international success. Bushiroad is smaller, but you could get more of a community sense from their events. And Konami is among the card makers with the most valuable cards on the market.
Now you know the best anime collectible brands out there; here's hoping you'll love your future anime collectibles as much as you loved your favorite shows. Now get out there and find your waifu/husbando!
For more interesting readings check out: