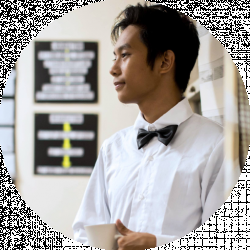 Latest posts by Arthur Monteclar
(see all)
Music, arts, literature, films, and television have seemingly changed over the years. The shift in storytelling, style, and genre is becoming more evident. Many people are tuning in to a lot more Asian films and animated series now more than ever before, and that's thanks to high-quality and creative Anime films and movies. 
While there's just a recent boom and growing interest of many anime fans, anime has been around for more than decades. The oldest anime films can be traced back to the 20th century dating from 1907. But the '80s shaped the anime films and series for today. It's even considered the golden age of anime.
During the 1980s, most anime production powerhouses were formed, including Studio Ghibli, Kyoto Animation, J.C. Staff, and Daicon Films (aka Gainax). It was also the period in which producers are becoming bolder and more experimental in exploring different types and ranges of genres. 
Aside from that, the introduction of VHS has led to the boom and significant consumption of anime during the '80s. As a result, most anime studios were consistently producing the next big hit year after year. Interested to know more about the classic anime films and movies that came out during the 80s? Check out this guide and prepare yourself for a lot of Miyazaki movies. 
But First, What Is Considered the Best '80s Anime?
Anime was booming during the 1980s; a lot of animated films and series from 1980 to 1989 have greatly influenced and shaped today's anime culture. Over this decade, there are hundreds of anime shows produced by different studios. That's why it's extremely difficult to nitpick the best based on one's personal biases.
While ranking will always be subjective, we've carefully assessed and chosen these top picks based on audience score and reviews.
We've gathered all these recommendations by checking different forums and platforms by OG anime fans. In this list, you'll know the best 80s anime in a variety of genres — from fantasy, thriller, sports, horror, action, adventure, and more.
Vampire Hunter D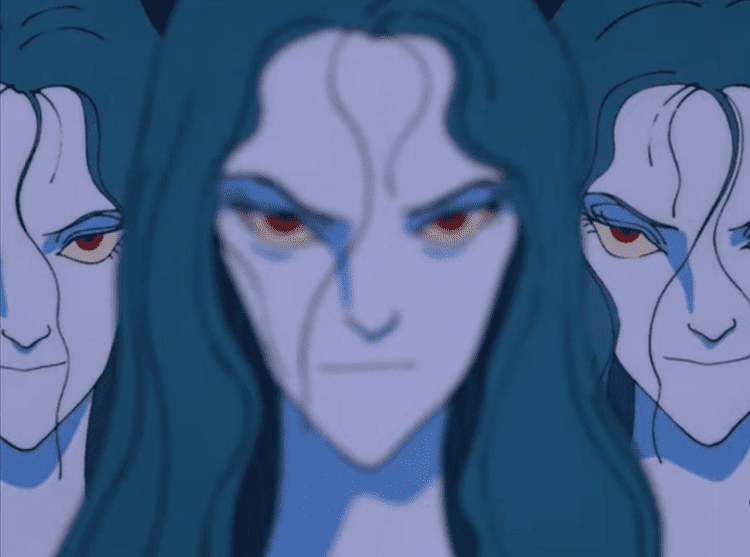 If you're into a classic blend of action, fantasy, and horror, you will enjoy watching Vampire Hunter D. This anime is an adaptation of Hideyuki Kikuchi's series of horror novels. It instantly became a cult classic since it's among the first anime films to hit the United States. 
The anime stars the titular vampire hunter who is hired by a blonde farm girl named Doris Lang. Doris wants to kill the vampire noble who attacked and bit her. In the anime, D is a half-breed child of a vampire and human. highlights his unique vampire abilities with a layer of human-like vulnerabilities.
Westerners love this type of storytelling and characterization, and this anime became a success during its release. 
Combining sci-fi and high fantasy settings prove to be a fan favorite all across the globe; up until now, people are still interested in the film.
The unique mix of gore and pulp-fiction concepts truly brings you to the 80s. From the dark Gothic castles to D's mechanized horse, Vampire Hunter D piques the viewers' interests and brings them into a new realm. 
Angel's Egg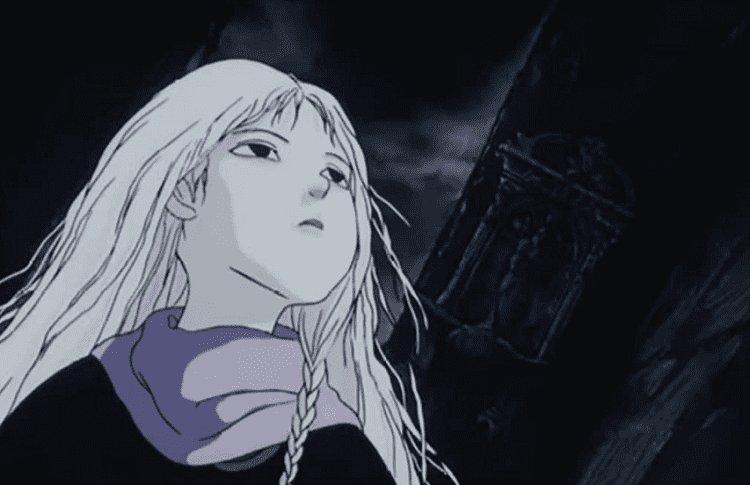 Are you familiar with arthouse anime? This kind of anime explores the most innovative, boundary-pushing, and mind-boggling themes.
Often, they are far from the typical cuddly, cutesy, or cheesy anime films. They highlight optical wonders with dark, transgressive, sexually charged, and psychologically complex concepts, evoking the viewers' minds. 
So, if you' ae into arthouse anime, you need to watch Mamoru Oshii's Angel's Egg. It is among the best arthouse anime to date. Oishii is best known for his masterpiece, 1995's Ghost in the Shell. However, this cyberpunk epic's stunning visuals and the storyline were nothing like Angel's Egg.
The film only has two characters, and they do not even speak often. The very first dialogue of the movie happens at the 25-minute mark. Without much thinking and introspection, this film is simply a superficial representation of a beautifully executed arthouse film.
Most anime critics even stressed that this movie is meant to be admired for its well-intentioned and poetic style rather than fully understanding its story. 
Since Oshii studied Christianity, most of his films incorporate Christian themes. Angel's Egg is abundant with religious symbolism. The story explores faith and progresses into a contemplative journey about its nature. 
My Neighbor Totoro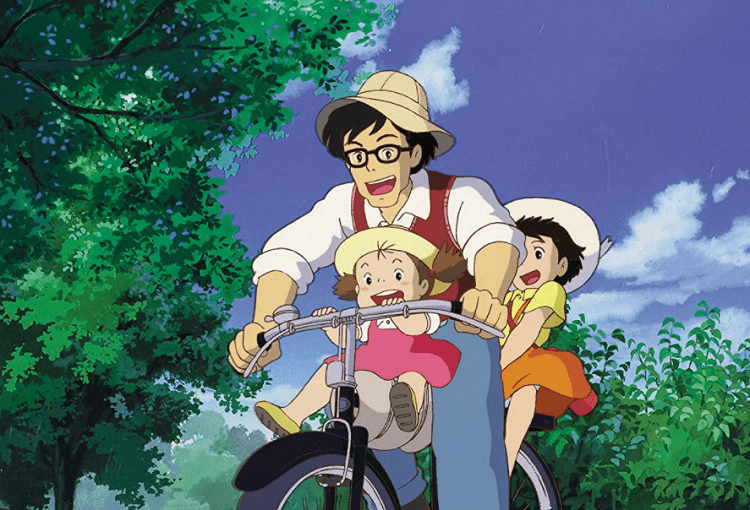 Following Hayao Miyazaki's groundbreaking hit Nausicaa of the Valley of the Wind is My Neighbor Totoro — a landmark movie for Miyazaki.
This quintessential anime is about a story of two sisters who have recently moved out to the countryside to be closer to their ailing mother. While they're in the province, they meet a magical creature, a forest spirit named Totoro. 
Many were quite skeptical about the concept, but as the film was released it became one of the most well-loved Ghibli films defining Studio Ghibli in the years to come.
The movie's simplicity, scenic landscapes, and slice-of-life themes add a compelling element of connection and relatability among the viewers. It also tickles the viewer's curiosity because of Totoro's ambiguous nature.
While this is a titular anime, Totoro only appears when the girls need him the most — this made some viewers think that he is simply the product of their imagination. 
Grave of the Fireflies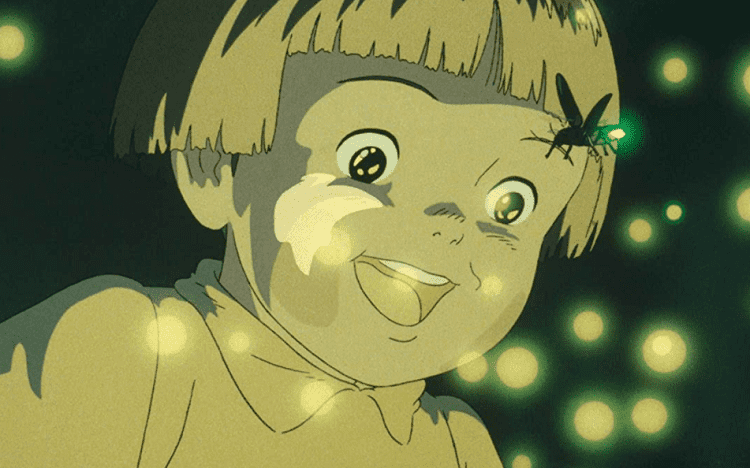 Unlike most of Studio Ghibli's animated films, Grave of the Fireflies does not explore any spiritual, mythical, or out-of-this-world themes. It discusses the harsh realities of the closing stages of WWII in Kobe Japan.  
According to many Ghibli fans, this has been the studio's most devastating and darkest film ever made. Many would even argue that it's one of the most painful animated series to watch to date. The film delves into the dramatic effects of the war through the myopic lens of a young brother and sister. 
As the story progresses, their mother dies from the severe burns she dealt during an air raid at the onset of the film. Now orphaned, they're left to fend for themselves. Seita and Setsuko, the siblings and main characters of the anime, tried to find a safe area by moving from place to place to survive. 
However hopeful, at this moment, the viewers already knew that their efforts are futile and surviving in this post-war climate is hopeless. After all, the opening scenes of the film spell the whole story together: Seita dying of starvation and joining his sister's spirit while riding the train.
While the film is already difficult and harrowing to watch because of such themes, the fact that the writer-director Isao Takahata lived it.
This overt backstory adds more depth and layer to the film. That being said Grave of the Fireflies isn't probably one of the Ghibli films you'll watch on repeat, but it should be part of your must-watch 80s anime of all time. 
Captain Tsubasa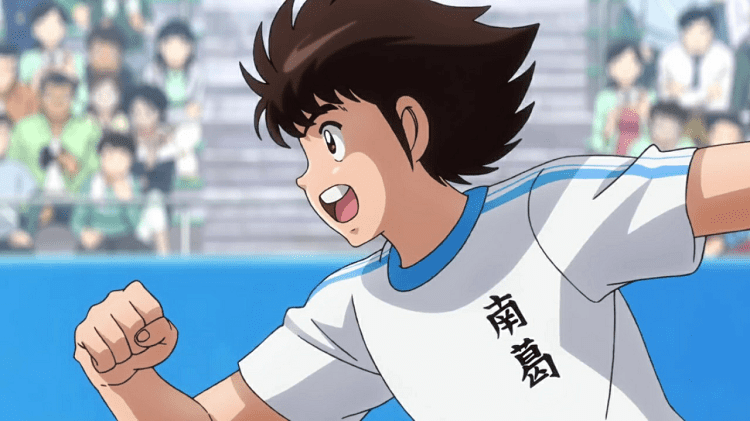 Sports anime is among the most popular genres of anime today. Many people grew up watching Slam Dunk, Aoki Densetsu Shoot, BeyBlade, etc. And even up until now, anime fans love sports anime, making sports anime a big hit. 
In the early '80s, Captain Tsubasa was among the anime series that bridged the interest of both sports and anime fans. During this time, manga artist Yōichi Takahashi introduced soccer to Japan. Back then soccer wasn't as popular as it is now, and most people didn't know about the FIFA World Cup. 
Captain Tsubasa's creator managed to win the hearts of the anime fans as he captured the essence of the sport. Some even considered that anime is pivotal to the progress and development of soccer in Japan.
Captain Tsubasa's plot is nothing but a success story. It follows the journey of an 11-year-old soccer fanatic Tsubasa Oozora as he grapples through difficulties as a young student-athlete to become a full-blown soccer superstar. 
Interestingly, Captain Tsubasa is not only popular in Japan. It earned its same share of popularity across the Asian continent, specifically in Spain. Many kids started playing soccer because of this show. 
Dragon Ball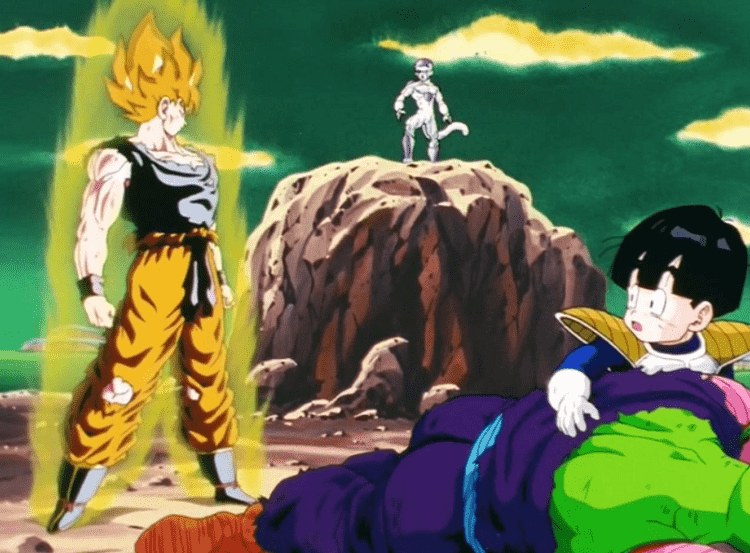 This anime is definitely among the best '80 animated shows of all time. Some would even argue that it's better than its recent iteration, Dragon Ball Z. It is extremely different from its sequel in more ways than one.
In the '80 hit series, Goku isn't a muscular, overpowered hero, but a quirky little boy with a monkey tail. Of course, he still possesses superhuman abilities to fight off his enemies. While Dragon Ball might appeal less for those who have watched the sequel, it ties you back to good ol' 80s comedy with less angst. 
Aside from that, you might also notice that the show highlights more combat martial arts rather than the overly referenced wish-granting orbs in Dragon Ball Z.
And it's thanks to the Dragon Ball franchise, the Westerners dip their toes in this action-packed, hyper-violent, and adult-oriented animated series. The shows proved to establish groundbreaking progress that defined anime to the Western eyes. It has influenced the new wave of anime, including Bleach, One Piece, and Naruto.
Wicked City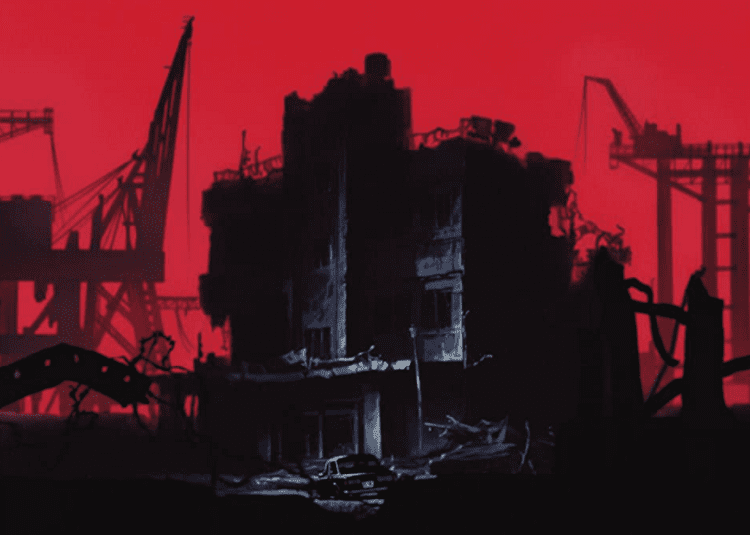 One of Madhouse's best anime of all time, Wicked City. It tackles a story of how the human world secretly coexists with the demon world. This experimental 35-minute short film was expanded into a full feature as Kawajiri's backers sensed a huge hit. 
The anime centers around the Black Guard, a covert police force that protects the boundary between the two worlds. However, the peace treaty is about to expire brewing war between Earth and the Black World.
To avoid this major disaster from happening, a member from the Guard, Taki Renzaburo, and demon Makie are set to protect Mayart, who holds the key to peace.
Indeed, Wicked City is an exciting and jam-packed anime that you should watch. However, there might be a few plot holes and undiscovered elements in the lore. 
Princess Sara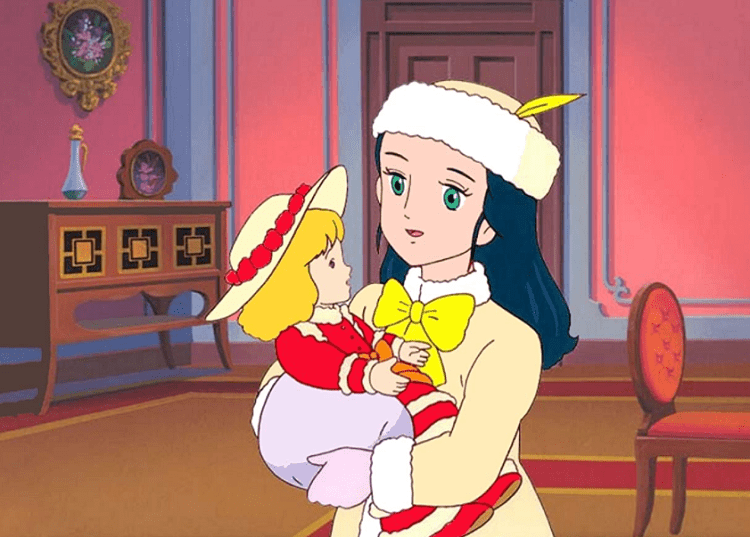 Based on Frances Hodgson Burnett's 1906 novel, A Little Princess, Princess Sara is an anime series produced by Nippon Animation. Fumio Kurokawa directed it and has been the most well-known works in the World Masterpiece Theater. 
With over 40 episodes, the anime was broadcast across different networks worldwide in Southeast Asia to Europe. While the theme focuses on a slice of life genre, it explores different themes and poignant arguments. 
It highlights the story of a then-rich girl who excels both academically and socially in her new life in London.
The titular character, Sara, was sent to an all-girl boarding school to have a more comfortable life avoiding India's harsh climate. Like most British families — her Father, Captain Richard Crewe — sent her back home to study and enjoy a better environment. 
However, things turn sour for the promising young girl as she soon hears that her father died. Now an orphan, she is forced to fend for herself and work in the boarding school. Her friends turned against her as she grappled in poverty, making matters worse. 
Princess Sara is the only Japanese anime that heavily concentrated on the concept of bullying in the juvenile world. Because of its nuanced messaging, it landed a spot as one of the best 100 Japanese anime series of all time by viewers of TV Asahi.
Ganbare Genki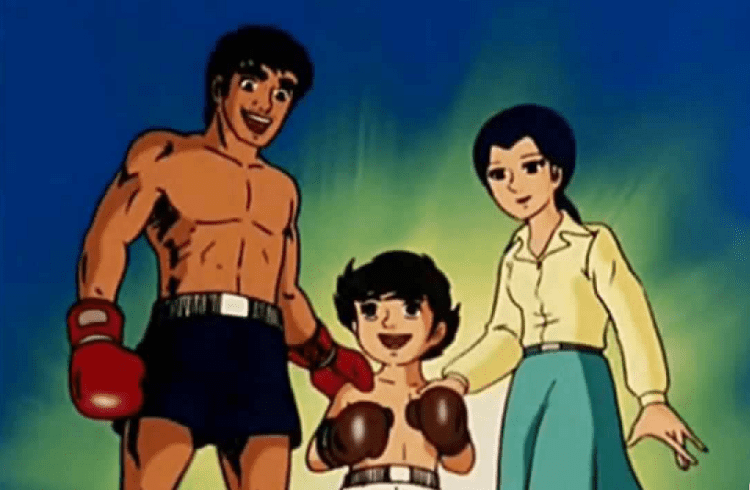 Ganbare Genki consists of 34 episodes and aired from 1980 to 1981. It is a Japanese sports manga by Yu Koyama, and Toei Animation later adapted it as an anime television series. The manga series has received one of the most coveted titles, the Shogakukan Manga Award for shōnen in 1977.
The series' lead is Horiguchi Genki, a five-year-old boy, who was raised by a single father. Genki's father, Shark Horiguchi, was a professional boxer, and Genki aspires to be like him when he grows up. As his father dies, he continues to dream of being a professional boxer while his grandparents strongly oppose it.
He trains in secret and desires to be a boxer, which he later achieved. Unlike most sports anime, Ganbare Genki differentiates itself from the illustrious and competitive life of pro-athletes by showcasing the journey of how Genki succeeds and perseveres.
The Mysterious Cities of Gold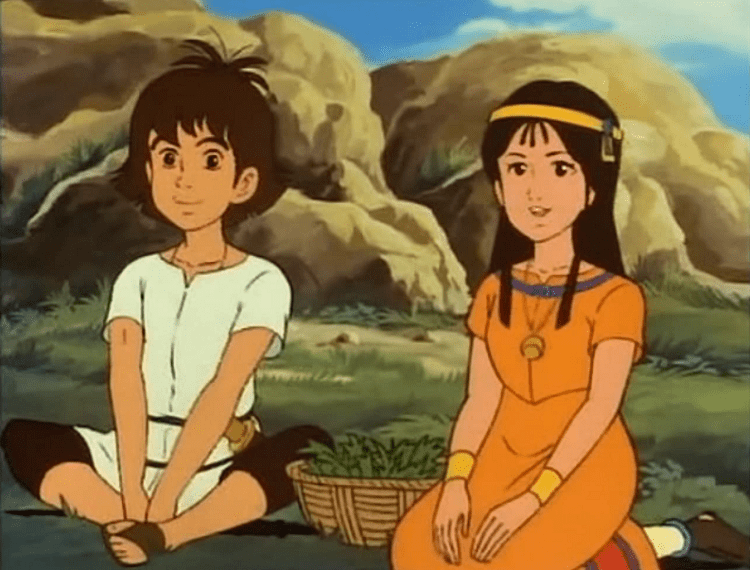 Like the anime Princess Sara, The Mysterious Cities of Gold is also an anime adaptation of a novel. It is loosely based on Scott O' Dell. It aired with 39 episodes back in 1982 and was directed by Nishikubo Mizuho. 
The series stars a boy named Esteban who was rescued by a man from a sinking ship. As he grew to be a teenage boy, he realized the truth and learned that the man who kept him wasn't his real dad. With the longing to know his true identity and his father's whereabouts, Esteban journeys to the mysterious cities of gold.
This way, he can find answers to all his questions. As he embarks on his adventure, he meets two more people who became his close friends and tags along on his journey to seek the truth. 
Originally broadcast in Japan and France, this series was edited to adapt various characterization for different audiences across the globe. It was also redubbed and distributed in the United Kingdom, Australia, and North America by Fabulous Films.
Space Castaway Vifam
Space Castaway Vifam (Ginga Hyouryuu Vifam) was among the first Mecha anime shows. Like Voltes V, it heavily focuses on scientific concepts involving giant robots and machines controlled by people. With nearly 50 episodes airing for two years in 1983, Space Castaway Vifam has definitely captured the hearts of anime fans. 
The show is set on Clayad in AD 2058, where residents are panicking and jumping onto their spaceships to avoid a massive alien invasion. As the residents of Clayad escaped, 13 children were left stranded and strayed from their parents. Fortunately, they got on Janous' training ship and decided to go to the 4th planet, Belwick. 
But luck isn't on their side as Belwick is also in a state of war. Left with no choice, these children need to go to planet Earth for their safe return. If you're into sci-fi adventure anime shows, check out Space Castaway Vifam; it's among the defining Mecha shows you need to check out. 
Akira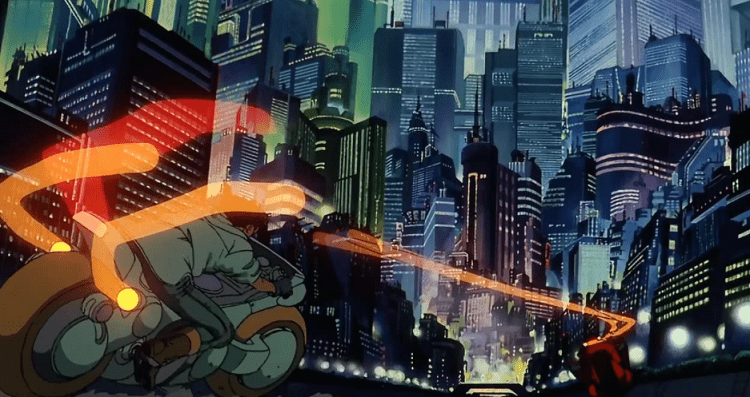 Looking for a cyberpunk action-packed 80s anime to watch? Akira should be on top of your list. It is a manga adaption directed by Katsuhiro Otomo, produced by Ryohei Suzuki and Shunzo Kato. 
The film is set in a dystopian 2019, 31 years after the nuking of the city. It tells the story of a biker gang leader, Shotaro Kaneda and Tetsuo Shima, his childhood friend.
Kaneda tries to save his friend from a covert state experiment and battles against anti-government activists, greedy politicians, irresponsible scientists, and a powerful military leader. 
While the character design and settings are true to the manga, the plot is considerably different. But despite this, Akira was still lauded by critics as one of the greatest animated and science fiction films ever made. Its success has been pivotal to the growth of the cyberpunk genre, influencing numerous anime shows. 
Fist of the North Star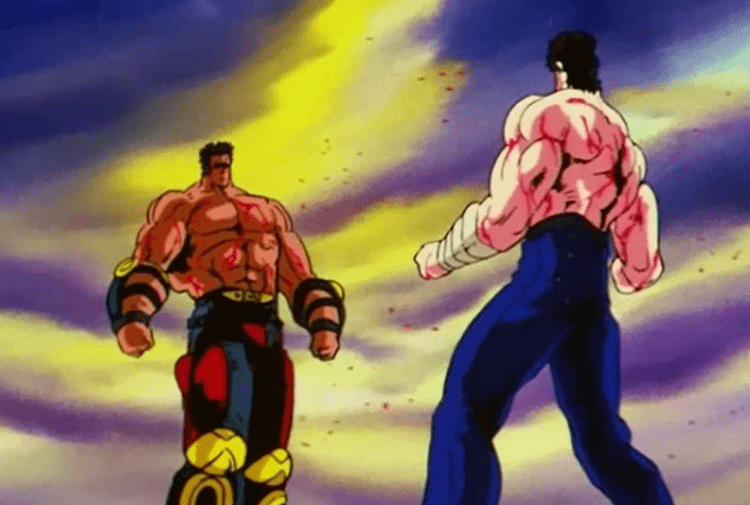 Whether you're exploring classic anime shows to watch or looking for classic Shonen Jump titles, Fist of the North Star is surely up your alley. It pioneered a new style of action shows and proved to be a major hit until the rise of Dragon Ball. 
In 1983, Tetsuo Hara created the manga and was later adapted into a TV series by Toei Animation — the studio company that helmed Vampire Hunter D. The story follows protagonist Kenshiro who is on a quest to find his girlfriend and protect humanity from post-apocalyptic terrors. 
Fist of the North Star animation is distinctly from its generation with insane and seamless action sequences and a badass soundtrack. What's more? We've got a fun fact for you. The show popularized some of the first anime memes with Kenshiro's almighty punch and following catchphrase "Omae wa mou shindeiru" (meaning "You are already dead.")
Glass Mask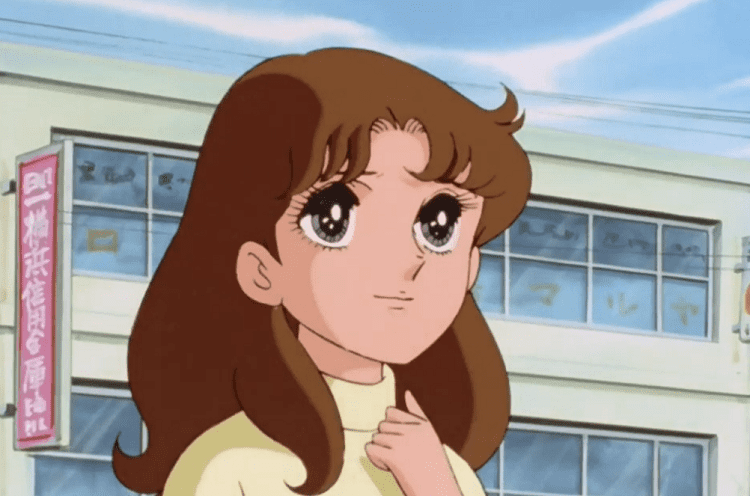 Are you a huge Shoujo fan?, we've got you covered with yet again an amazing and romantic-drama show, Glass Mask. Aired back in 1984, Glass Mask is an anime adaptation of its titular manga. The series is a biography of a young actress named Maya Kitajima. 
It captures her life from the start of her acting career through to becoming a professional actress. While some anime fans and critics might argue that it isn't the best anime to watch, it still is a good 80s anime show to add to your list.
Its characters are well-nuanced into the story, giving justice to their character development. The end of each episode leaves you wanting more and unraveling the truth about the show.
Lupin III: The Fuma Conspiracy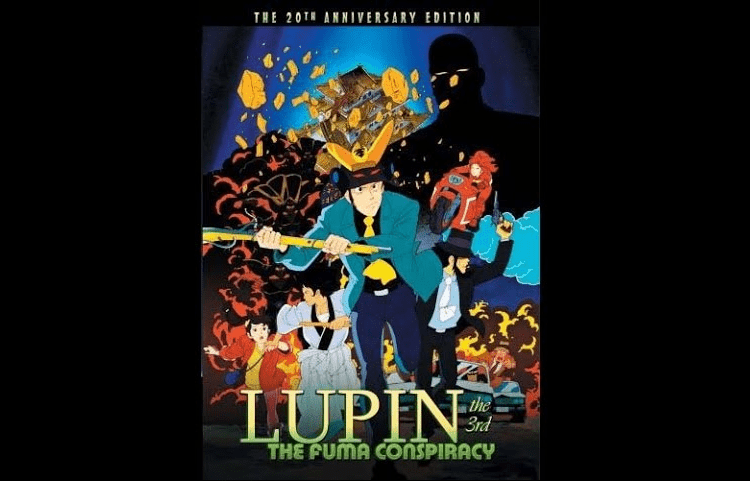 Lupin is probably one of the most popular anime characters to exist. From its renowned series comes a fresh, and well-intentioned adventure-mystery film. Written by Monkey Punch, Lupin III: The Fuma Conspiracy is about the marriage between Goemon and Murasaki Inabe. Murasaki is the daughter of a Samurai Clan's leader.
However, the Fuma Ninjas kidnapped Murasaki and asked the clan's treasures for ransom. This led Lupin, Jigen, Goemon, and Fujiko to team up to ensure Murasaki's safety and secure the treasure from the Fumas. 
If you want to watch different iterations about Lupin III, you should watch this installment of the franchise. It has been among the most popular ones from the '80s.  
Frequently Asked Questions 
Question: Are '80s Anime Good?
Answer: Well, the answer is quite complex, but generally, 1980s anime are among the top-tier animes of all time. Again, the '80s was the golden age of anime. So, you will easily find good anime (be it television or film) from the '80s.
There's also a wide variety of anime genres to explore during this period, including shonen, isekai, comedy, shoujo, romance, action, adventure, and more.
Question: Why Should I Watch '80 Anime?
Answer: '80s anime movies and series bravely explore different concepts that today's anime hardly tackle. They offer an enthralling mix of stories — a big reason why people considered 80s anime as the GOAT.
During this period, most anime series and movies explore strong, relatable characters, which offer multidimensional personalities.
 
Question: What is the Most Popular '80s Anime?
Answer: According to the popularity ranking in MyAnimeList, Studio Ghibli's Grave of the Fireflies, My Neighbor Totoro, and Nausicaa of the Valley of the Wind are among the most popular '80s anime. 
Question: Where Can I Watch '80s Anime? 
Answer: Most streaming sites offer a roster of the good ol' classic anime movies and series. For watching classic and original Japanese animated series, you can visit Crunchyroll, Netflix, Hulu, Funimation, Hidive, VRV, and Amazon Prime Video to check whether they have the anime movies and series you want to watch. 
Bottomline 
There's no doubt that '80s anime have etched a special place in our hearts. Whether you're an OG anime fan or you have recently dug up a classic gem, you will truly enjoy watching these anime films: 
Vampire Hunter D
Angel's Egg
My Neighbor Totoro 
Grave of the Fireflies
 Captain Tsubasa 
Dragon Ball 
Wicked City 
Princess Sara
Ganbare Genki 
The Mysterious Cities of Gold
Space Castaway Vifam
Akira 
Fist of the North Star
Glass Mask 
Lupin III: The Fuma Conspiracy 
All of these are excellent recommendations, but if you are pressed for time and want a feel-good show, you might want to check some of Studio Ghibli's work, especially My Neighbor Totoro. As for the '80s anime series, you can start watching ones with the fewest number of episodes too. 
Looking for more interesting readings? Check out: