Just like you, we love everything to do with anime! Whether it's action, slice-of-life, horror, ecchi, or any other genre, it doesn't matter. We seriously love anime as much as we love writing about it.
But besides that, we also can't wait for the next volume of the biggest trending tankōbon manga series out there. And while the feels are still there, playing our favorite anime video games helps us to scratch that itch until we find another good show.
Here's a little problem, though. If you've been an anime veteran for far too long, you might not know what kind of show could fill that void that your recently ended series used to fill.
The same goes for the newer fans, too. If you've just tried your first taste of anime and enjoyed it, would you want to go through the hundreds of subpar shows until you find another gem again? We doubt it.
Fret not. We are Animelisty, offering you lists of recommendations based on the shows you've seen! We believe that anime – be it series, movies, manga, or video games — are all works of art meant for different kinds of audiences. So if you found one that makes you tick, just check out one of our lists and we'll show you what you should watch next and why.
How It All Works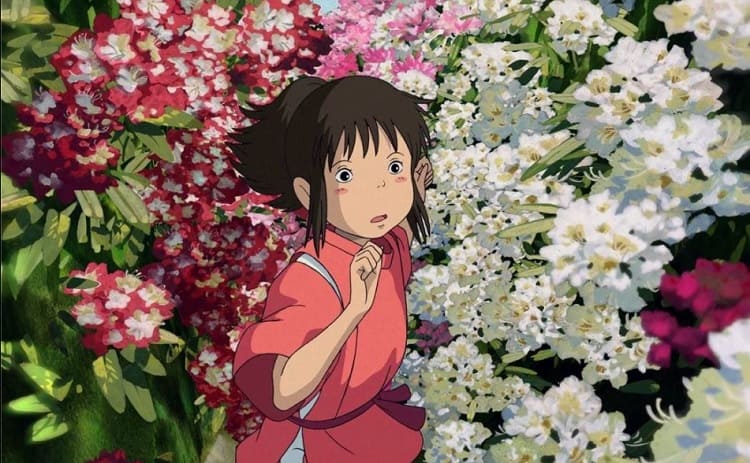 On our site, you can rest assured that we've watched all of the shows we're recommending, played the games, and read the manga. We don't cut corners or let others hype us up. If we recommend it, it means we love it, period.
We are constantly watching and rewatching, cross-checking, and discussing things among ourselves. Doing these brings all their different sides to come out, showing us the good and the bad, among other things.
In the end, our goal is to show you our recommendations based on their genre, theme, and core concepts. For example, when we're telling you what to watch after Attack on Titan, we won't recommend Future Diary, even though both fall under the same horror genre. Nope! We're fully versed in the subtleties between these two anime, and we'll instead recommend something like God Eater, where people survive just to survive.
Making our lists tend to be quite straightforward. We follow a three-step approach. Here they are:
Finish a complete run of the show/movie/game/manga. This is so we could understand how you feel when you watch, read, or play for the first time. If it's an incomplete series, we may have to put it off until it's done unless it's in high demand. We would then have to limit ourselves to the first season of the show so other readers won't get spoiled.
Research, research, research. And then we'll research a little bit more, just to be sure. Just because you've finished it all doesn't mean you aren't left with any questions. For our research, we do more than just read the wikis on various shows. We also read interviews with the VAs and other staff, as well as the authors and developers.
Cross-checking with the others. This last part is the most crucial part of the anime vetting process. Without this, all of our other efforts would go to waste. Cross-checking with our fellow anime fans helps us find shows, games, movies, and manga that are similar to the ones we are reviewing. When we have determined their genre, theme, and core concepts, we look for these in those we are planning to recommend so you can be sure to enjoy them just as well.
But, of course, enjoyability is the most important part of these reviews. Just because something looks so similar doesn't mean we'll recommend you a boring one!
Our Core Values
Fun, reliable, trustworthy, and friendly.
About The Team
When we're not watching Naruto's x-hundredth shadow clone doing a Rasengan, the members of the Animelisty team are probably eating homemade ramen (and washing it down with Ramune).
And we're eating it with chopsticks. Sometimes we do both, too. And then we get finger cramps because it's our third cup of ramen for the hour and the fight scenes are just too exciting.
At other times, we don't do either. We sleep, obviously. Either that, or we're busy writing the next list of shows that you should watch because we just discovered a new favorite and we can't wait to share it with you. (Can you sense our genuine enthusiasm here?) And if you want to know more about the writing team, well, here we are!
Karyl Trejo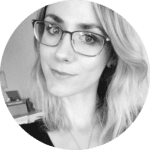 Karyl's first introduction to anime was none other than Sailor Moon, and when she had finished watching the complete series, she realized she was completely hooked. She soon graduated to Trigun, Hellsing, and Cowboy Bebop — and thus, her lifelong love of anime was born. These days, she remains a voracious watcher of anime and fills in the gaps of her downtime with whatever manga she can get her hands on. When she's not arguing about the differences between sub and dub to the unwary (team sub all the way!), she's memorizing the lyrics to her favorite J-pop songs so she can sing them to her cats.
Nicole Taylor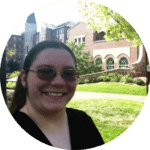 Nicole is an anime lover from Colorado. She grew up watching Toonami and fell in love with the unique, artistic style of anime. Whether it is Inuyasha, Naruto, My Hero Academia, Demon Slayer, or Attack on Titan, she is constantly on the hunt for a new series to binge.
Arthur Monteclar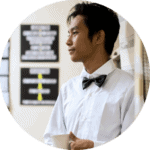 Arthur has been in the writing business for years now, and he loves writing about his hobbies, one of which is Anime/Manga. He is particularly fond of One Piece and Kaguya-Sama, to name a few. He is also a software programmer, so he understands the craft and effort invested in the gaming medium.So when he isn't keeping up with the latest manga releases, he usually has a controller in hand.
Ready To Binge – Watch Some Anime Goodness?
Okay, we will admit it. Binge-watching is bad for you… but only if you do it all the time and forget about your school life, family, and jobs. But for us? This is our job and our reason for being. We live and breathe for anime, and we gladly watch all of the best (and the worst!) ones for you.
So, are you ready to see the best the world of anime has to offer? You can start exploring our site now and go through our recommendations, and find what you should next put on your watchlist next.
And you have our somber promise: there won't be any links to Boku no Pico – you deserve better than that, and we only want to offer our readers the best.