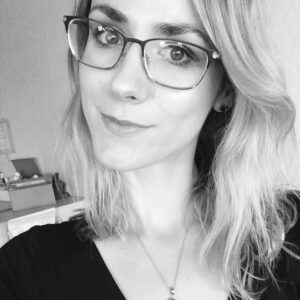 Latest posts by Karyl Trejo
(see all)
Hundred is an action-packed sci-fi, mecha-type anime that aired in 2016 under Production IMS studios. This series is set in the future, where alien forms of life called "Savages" are invading Earth.
Only by the use of a "Hundred" — a type of weapon that can transform into a myriad of various shapes, as its name suggests — can one kill these evil invaders.
The few who have the ability to influence a hundred are qualified to become slayers. To become a slayer, protagonist Hayato Kisaragi joins an academy situated on the airship, Little Garden.
Hayato encounters his partner, Emile Crossford, on Little Garden. As he starts in the academy, Claire Harvey (the most powerful slayer of the school) confronts him in a duel, worsening his appeal and reputation.
The story of Hundred initially seems like a replay of any sparkling anime before it, but with its chemistry and fascinating personalities, the characters are redeemed. In order to improve the atmosphere of a scene and sequences, the series employs sizable viewpoints, angles, and zooms. Hundred uses 2D animation that gives more realism and fluidity to the characters.
For its character creation, the art team of Hundred used "kawaii" (which simply means "cute" in Japanese) artwork. This art style lends to attractive characteristics, and the luminous and vibrant landscapes of the series give a sense of juxtaposition to the suspense in key scenes.
What Makes Hundred a Great Show?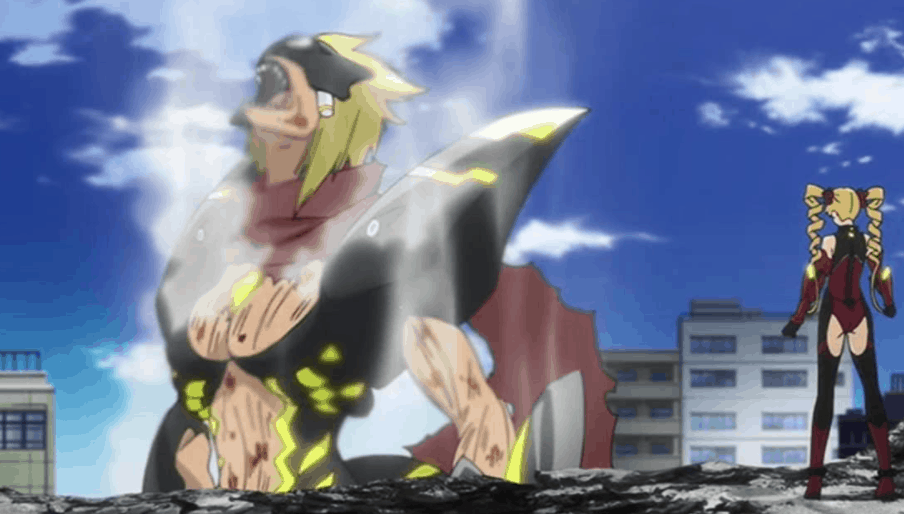 Hundred is, without a doubt, a wonderfully robust show. It is also starkly different from other mainstream or popular anime like Dragon Ball Z, Naruto, or One Piece.
11 Epic Anime Following Hundred
Hundred contains beautiful female characters boasting incredible superpowers, great fighting skills, and even a little a pinch of humor. With that in mind, we've rounded up a few anime that are similar to Hundred (in no particular order, of course!) for your watching pleasure:
The Asterisk War

Absolute Duo

Trinity Seven

The Irregular at Magic High School

Undefeated Bahamut Chronicle

Freezing

World Break: Aria of Curse for a Holy Swordsman

Date a Live

High School of The Dead

Sword Art Online

Chivalry of a Failed Knight
The Asterisk War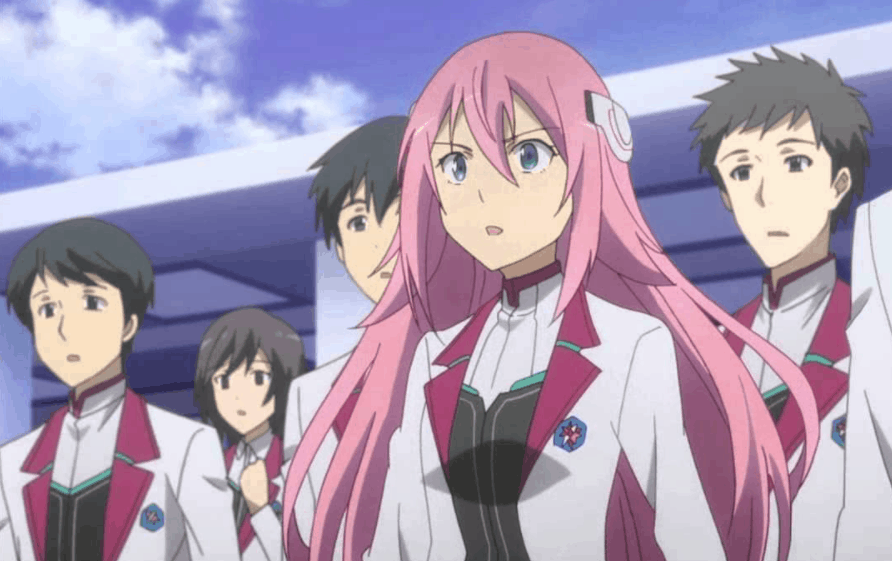 The Asterisk War, also known as Gakusen Toshi Asterisk, has an excellent mixture of action, comedy, ecchi and supernatural fantasy. Similar to Hundred, this anime tends to resort to fan service, making it an excellent choice for those who like this trope.
This series follows Earth after a mysterious meteorite impact and transforms how Earth functions. Inversion is the land that remained.
A new city was erected from the ruins and Genestella emerged. Genestella could wield Mana a powerful new force that emerged following the meteor's impact. 
Gakusen Toshi Asterisk is a solid anime with potential and decent character arcs. You can find it on Crunchyroll, Funimation, and Hulu.
Absolute Duo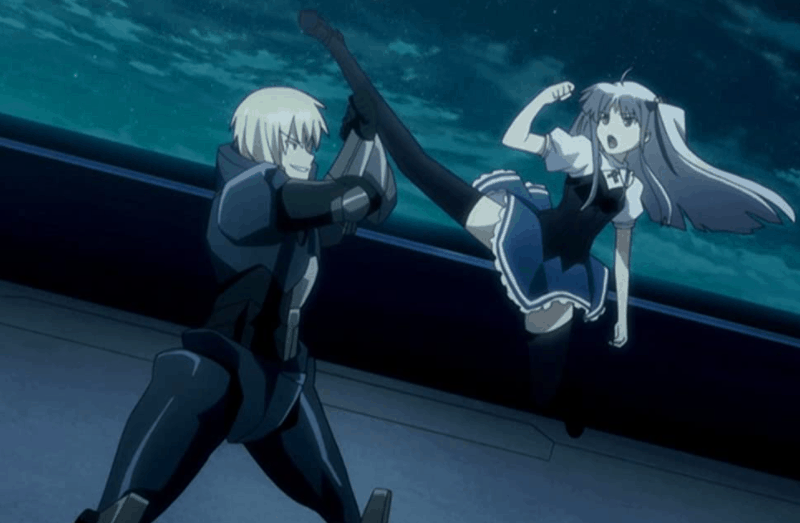 Absolute Duo was translated from a Japanese series of light novels by Yū Asaba and Takumi Hiiragiboshi. The animation took place under the supervision of 8bit Studios and aired between January and March of 2015.
There exists an academy where those who apply have to manifest their minds as Blaze weapons. Our protagonist, Tooru Kokonoe must learn how to attain this ability.
Absolute Duo is a fair anime with some plot holes, but nothing that keeps it from being enjoyable. The students of the Kouryou Academy engage in risky situations with almost non-existent parents. The music behind the scenes is rendered well throughout, and there are moments of suspense that keep the audience on edge.
Absolute Duo may be a little generic in its tropes, but not a poor watch at all. It's chock full of fan service, and while this anime is certainly not the best on the list, it still shares those battle-academy tropes loved in Hundred. Absolute Duo can be streamed on Amazon, Hulu, and Funimation, 
Trinity Seven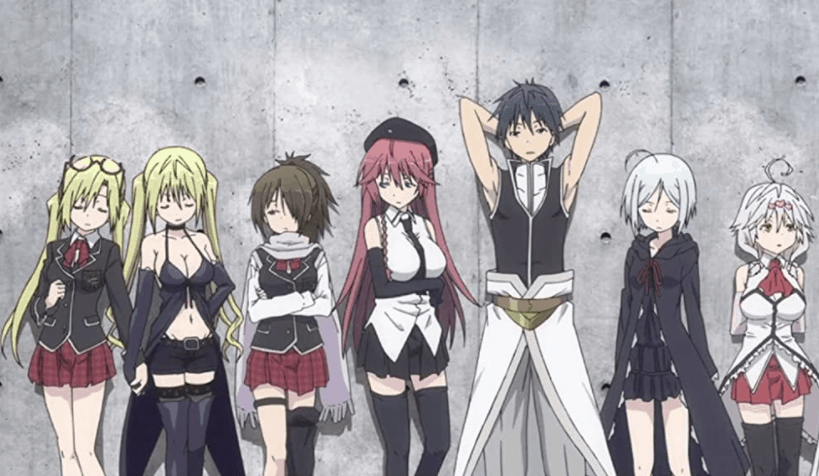 Trinity Seven revolves around Arata Kasuga and cousin Hijiri Kasuga. The show revolves around the disappearance of Hijiri by means of evil magic and malicious sorcerers.
Arata, determined to find Hijiri, enrolls in the Royal Biblia Academy where he learns the powers, magic, and lessons needed to safely rescue Hijiri.
Hundred and Trinity Seven are both harem anime. Trinity Seven has promise but occasionally lacks the meaningful growth of character in its 12 episode run.
Conflict can lack suspense, loose magic logic, and sluggish storylines weigh the showdown from time to time. The anime's key redemptive elements come from the comedic nature of the characters. If you desire fan service, Arata's charisma with the girls will certainly suffice.
You can stream it on Crunchyroll and Hi-Dive.
The Irregular at Magic High School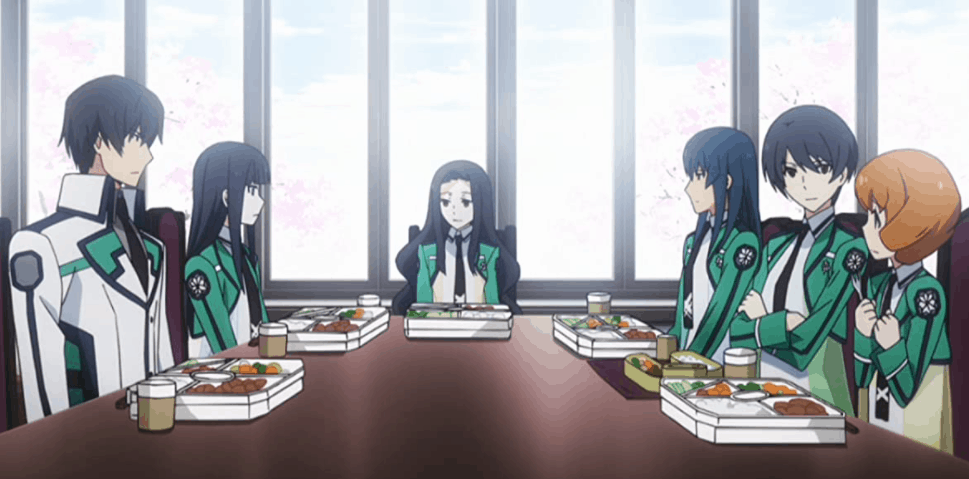 Magic is as accurate as science in this anime universe. But some here can do it, and some have no opportunity to make use of it. Shiba Tatsuya and sister Miyuki Tatsuya are part of an elite family of magicians that have been stifled by the Ten Master Clans from becoming too powerful and causing a social imbalance.
The Irregular at Magical School is energetic and has a perfect balance on both character development as well as fan servicing.
We would consider this anime to be "a guilty pleasure series." There is often little substance in its characters, and the graphics tend to be generic and run-of-the-mill.
The habitual stereotypes of the protagonist are weakly emitted from time to time. The magic, politics, and universe's general construction are complicated and detailed, and the viewer keeps up with a great deal of focus–its redemption. The sequence of combat animation is also fantastic.
Overall, this is a fine anime, and if you loved Hundred, the chances are high that you will fall in love with The Irregular at Magic School.
This show is streamable via Hulu, Netflix, and Funimation.
Undefeated Bahamut Chronicle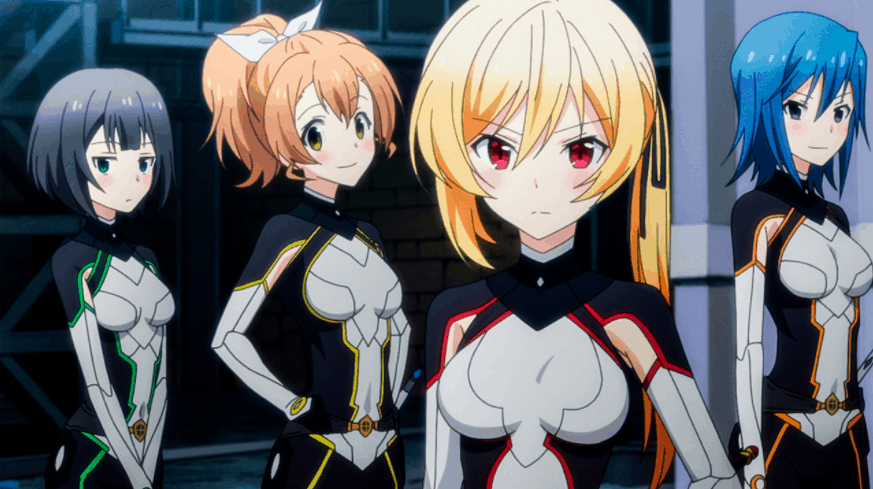 Undefeated Bahamut Chronicle is an anime brought to you by Lerche Studios, which aired in 2016. This anime falls into the same category as a Hundred: action, ecchi, mecha, and supernatural fantasy.
The plot revolves around the Prince of the fallen kingdom of Arcadia. Lux, the prince, trespasses into a female-only bathhouse while attempting to locate a bag. Being witness to the new princess and a secret she carries, the story follows what happens after this event.
The theory is shockingly illogical. Giant robot Dragon-Mech Knights–incredibly bizarre, but totally intriguing. The series is well developed and even has a meaningful villain.
Most Harem anime can tend to devalue or not appropriately demonstrate females given that the point of many harem anime is objectification. Even considering the harem anime standards, character growth is really strong, and surprisingly enjoyable, and not over the top.
The entire plot is fascinating, and the artwork is enjoyable. Any fan of Hundred would be pleased with the show. The go-to harem of the season should be Undefeated Bahamut Chronicle.
It is a nice and easy to watch the show, with a strong mix of topics and smooth results. It's definitely not flawless, but it tells a fun tale with a decent depth and unforgettable features in general.
Watch Undefeated Bahamut Chronicle by streaming on Hulu, Justwatch, or Hi-Dive.
Freezing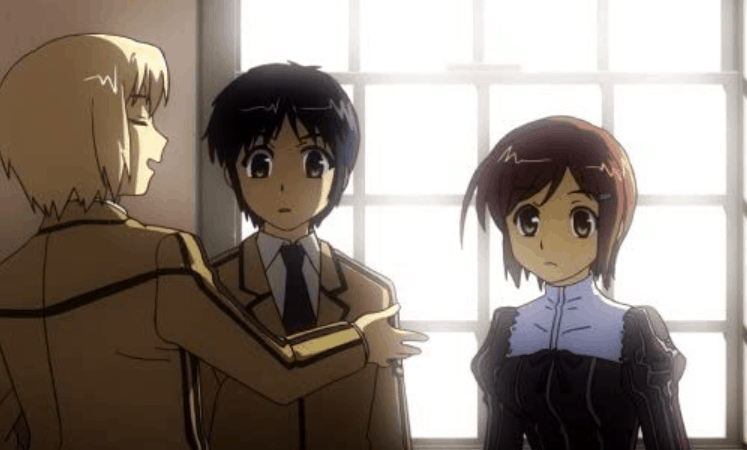 Freezing aired from Jan 8, 2011, to Apr 7, 2011, under Funimation and A.C.G.T. studios. Freezing is an action, sci-fi, ecchi, drama oriented anime.
Decades into the future, the alien civilization known as the Novas is found to be attacking mankind. Whenever they arise, these inhuman creatures leave destruction behind them. Young women are known as Pandoras, and they are the only hope to fight off the threat mankind faces.
Young men known as Limiters are stigmatized and taught in military schools where they have to learn to work together if society is to have a chance of survival. They are helpful to Pandoras but are definitely more minor characters in the social hierarchy.
In the course of his first day at the West Genetics military academy, Freezing reveals the tale of Kazuya Aoi, right as the Pandoras take on the royal war.
Here Kazuya commits an error. He costs his Pandora a match. The concern is their top classmates' machinations and the forthcoming fight against the Novas. 
Freezing more or less created a very special experience, but a lot of ideas were borrowed from Neon Genesis: Evangelion.
Every time someone attacks with a blade without damaging the person on the receiving end, it just tears the clothing indicating that fanservice is high in this show. Both Hundred and Freezing have characters using materialized weapons to defeat alien aliens by killing their core. If you liked Hundred, then Freezing is right up your alley.
You can binge watch Freezing on Amazon or Funimation. 
World Break: Aria of Curse for a Holy Swordsman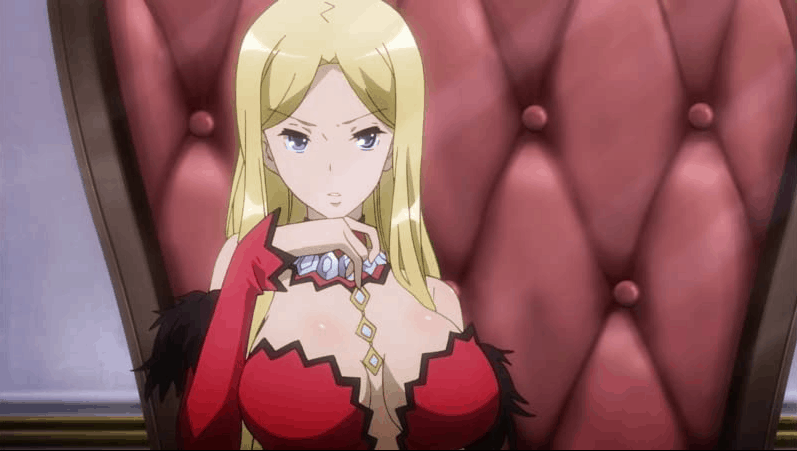 The plot goes through a world where certain people keep memories of their past lives, called Saviors. Saviors can take advantage of Ancestral Arts known to their past or former lives to protect the Earth from insidious, metaphysical creatures.
People around the world have recalled their previous lives, or Saviors. The Saviors, who will use the ancient Arts they knew, proceed to defend the Earth from the dark beings known as the Metaphysical ones.
The protagonist Moroha Haimura attends the Akane Academy and still seeks to recall the experiences of the past. Yet, with the arrival of a girl who was once the little sister of his ancestor, and another who can take delight in him, Moroha has not lived for one other but two years.
World Break: Aria of Curse for a Holy Swordsman focuses on magic and not science, it has hundreds of talented students with expert abilities.
It explores the attacks of dark beings, with a protagonist ridden with Amnesia. The first couple of episodes practically look like a dream version of Hundred, with duels that surprise a protagonist by their unique abilities and saving girls.
One of the most remarkable variations is perhaps the show's unique flare of harem: the principal heroines. Both shows have very different styles.
World Break is not as extreme as Hundred, in terms of ecchi, but there is definitely a significant fanservice with tight suits and wide chests a common sight. World Break: Aria of Curse for a Holy Swordsman is a fantastic show. So if you're into incredible magic and epic struggle with supernatural creatures, World Break might be your show.
Stream World Break on Funimation and Hulu.
Date A Live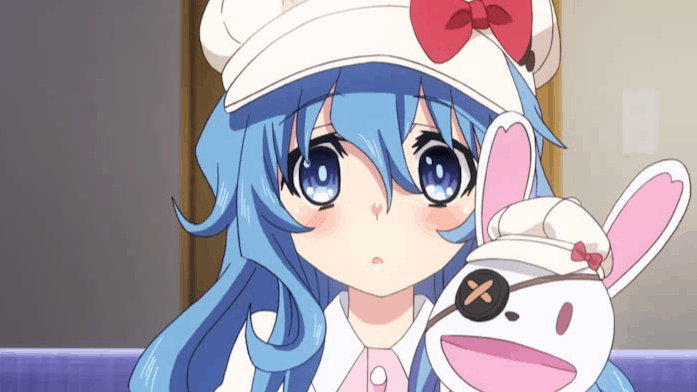 Date A Live is another anime that is similar to Hundred. This anime aired in 2013, under AIC PLUS+ studios. The basic plot revolves around Shido Itsuka, who is the protagonist student of Raizen High School. A monstrous earthquake devastated Shido's hometown on the last day of spring break. Unexpectedly, a girl in armor stood before him.
Shido was not soon aware of this new knowledge: his girlfriend, Kotori, claimed that she induced a space-time shift. Naturally, Shido is confused by this sudden spilling of information. Along the road, Kotori declares that she's the commander and must prevent humankind from being destroyed. Romance is how they accomplish all their goals.
There's a history of invading entities that cause mass destruction and kill millions. Behind all this lies the goods of the show: satire, comedy, and harem aspects.
The entire story is dense with exciting battle scenes between minds and an anti-spirit crew. The show is revered and loved for the numerous comedic scenes between Shido and his corresponding spirits.
The works of art for the series are especially friendly with adorable designs that move fluently whenever necessary. The personality of the characters is enjoyable and really well developed.
Date A Live closely resembles that classic anime you know will be loved, but that you realize starts to have that certain aspect or aspects that are not essential to the storytelling.
Date A Live is like your summer blockbuster film. Simply put, it's like a good watch if you let yourself enjoy it. The show attempts to be light and sweet, but it discusses grim ideas and topics at the same time.
Date A Live is available for streaming on Hulu and Funimation.
High School of The Dead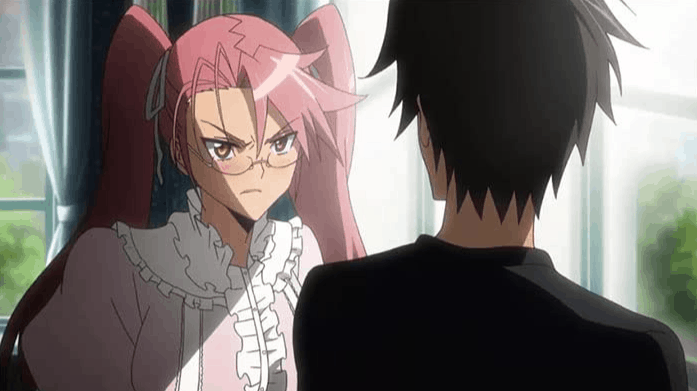 High School of The Dead is an Action, Horror, Supernatural, ecchi based anime that is very much entertaining and intense at the same time. This anime aired from July of 2010, to September of 2010, under the famous Madhouse studios.
There were times when zombies were the whole craze, and about any type of mainstream culture could be changed. The High School of the Dead Anime released at a compelling moment for people who want something undead.
It is one of the few anime to date that involve the typical zombie apocalypse and mutants, rather than just characters who have been "reanimated" and forgotten about the aspect of the so-called dead body.
High School of the Dead is joined by the main protagonist Komuro Takashi and his party of survivors, who include fellow schoolmates, a nurse, a girl, and a puppy that they have rescued while trying to break the zombie yard find their relatives.
The main cast is nothing outside of usual, and each one of them has character characteristics that can be recognized quickly, especially if you have been watching the anime for some time.
High School Dead is a fast-paced anime; if you search for a zombie apocalypse that explores in detail psychological and social situations, then High School of Dead is the right choice.
The cast has ample charisma to deliver the zombie murder anime atmosphere and the stupidity of nature. For some reason, the sexually explicit and action scenes can be quite amusing if the subject is your cup of tea.
High School of the Dead is available to stream through both Hulu and Hi-Dive.
Sword Art Online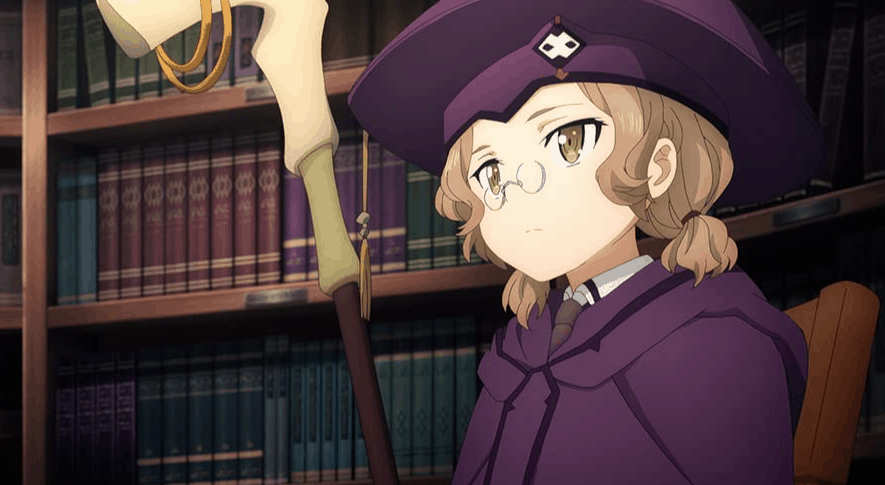 As the name suggests, Sword Art Online is an anime that revolves around a massive online role-playing game called by the anime name. This show is made by A-1 Pictures and aired from Jul 8, 2012, to Dec 23, 2012. 
Sword Art Online is best characterized as action, adventure, and romance–fantasy. It seems to have it all. Sword Art Online is a great anime to watch. Adapted from a light novel series made by Reki Kawahara, Sword Art Online is an instant classic.
The story is set in the future in 2022. Virtual reality expanded gradually, and a significant online role-playing game called Sword Art Online (SAO) was released. With the assistance of "NerveGear" technology, players can monitor their avatars in the game with their ideas.
Kazuto Kirigaya is a fortunate fellow who gets his little gamer hands on the first shipment of the game. He enters to discover himself and ten thousand others, fantastically armed as medieval and hideous creatures.
The players soon learn that in a cruel turn of events, they can no longer log out. The maker of the game locked them into his new universe until all 100 levels are completed.
Sword Art Online is not just fun and games, though. If they're killed in Aincrad, they're killed in real life. Bummer. Kazuto needs to adapt, struggle for life, and eventually get out of its cyber hell to get back to the real world.
This anime might be for you if you're looking for a super-serious show about the fight of 10 thousand people in a game trying to defeat the final boss and escape death. Sword Art Online is widely available for streaming. Watch it on Crunchyroll, Funimation, Hulu, and Netflix.
Chivalry of a Failed Knight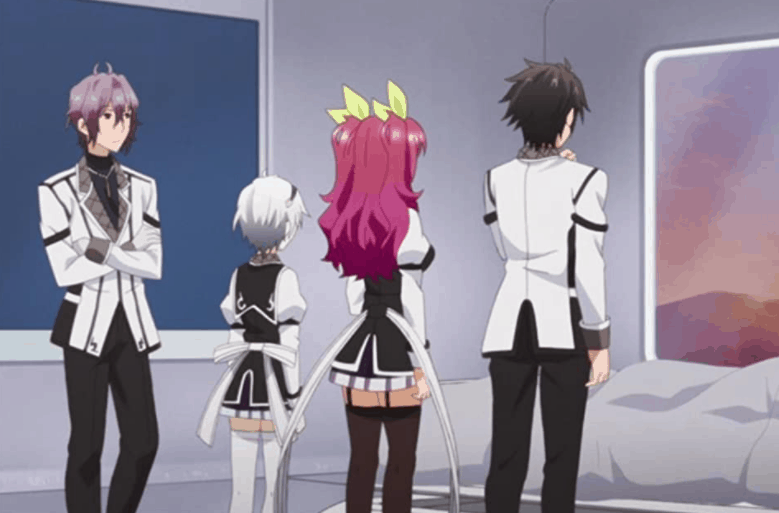 Chivalry of a Failed Knight, also known as Rakudai Kishi no Cavalry, is one of the better anime from this list. This anime falls into the genre of action, romance, ecchi, and fantasy.
Another anime that seems to have it all. Made by Silver Link and Nexus Studios. With only 12 episodes that aired from Oct 3, 2015, to Dec 19, 2015, it is a short, well-knitted anime series with great character and plot.
Imagine a future that can transform a human soul into a magical sword. Imagine wizards. Imagine their capacity to perform such a trick to the people in the world that would have an everlasting impact.
Blazers are humans able to materialize weapons using supernatural abilities, they are the master wizards and magicians of all wizards and magicians. Ikki Kurogane is one of the first students to be an F-category Blazer at Hagun Academy, an academy for Blazers.
Chivalry of a Failed Knight does a great job that lets the audience explore the plot and its protagonists. The series retains beautiful and regulated pacing, which will only make you feel optimistic for the next show.
There are very few anime that can tell such a magnificent story while still profoundly engaging with their audiences in such a small period of time. The graphics are stunning and help assist in the character creation in all the right ways.
The animation alternates from bright animated artwork into tragic eerie scenes of practically no color as if joining another universe beyond. In myanimelist, the anime reaches a ranking of 7.6 points, a pretty high score considering the scrutiny anime tends to be held under by its fans.
Chivalry of a Failed Knight contains a bit of something for all audiences, from the thrilling battle scenes to the grim truth that is the universe. Although specific circumstances in the anime might not be for you, do not let that deter you from this wonderful story.
Chivalry of a Failed Knight can be accessed by visiting Amazon, Hi-Dive, or Hulu streaming accounts.
What is Our Recommendation Overall?
You can check out any of the anime listed above if you like anime that is similar to Hundred. There are several clichés and, of course, ecchi moments in all of the shows mentioned throughout the list. All the anime listed above are also pretty similar to Hundred in one way or another. However, if we had to choose one from the list, it would be "The Asterisk War."
The Asterisk War is one of the more recent and famous harem series, and rightly so, with a solid soundtrack, beautiful art, and funny characters.
Asterisk offers us the same fun and excitement Hundred offers with cool fighting, pretty girls, and a seamless plot that keeps the story rolling. Both anime characters are high school pupils. They fail to synchronize with a magical sword. The arms are for monsters in hundreds of situations. In Asterisk combat, they are using weapons in "Festas" contests to fight each other.
Moreover, a dark-haired man in a harem scenario is the main character in both shows. Many girls of different personalities often accompany them. Even both show's names, Kisaragi Hayato/Amagiri Ayato, sound the same, and it's so like it.
FAQs
Question: Is Hundred complete?
Answer: An anime series (which was created by IMS and directed by Tomoki Kobayashi, based on the same-name light novel by Jin Misaki) aired from 5 April to 20 June 2016.
For its second season, the producers did not renew or postpone the anime. In the opening season, both the public and the critics responded tremendously. Hundred Season 2 should surely be on the cards after the success of the first season, but the studios can only answer this.
Question: How old should you be to watch Hundred?
Answer: According to several websites, this show is rated PF-13, which means that anyone who is 13 or older can safely and enjoyably watch this show.
Question: Is Hundred one of the best anime?
Answer: While Hundred may not be the greatest anime made, it certainly is one of the fine anime made in the ecchi, harem genre of the anime world.
Hundred is a harem-type anime with an active storyline in the realm of science and technology. Although the story gets heard, the first storyline seems like any other anime that we have met. The series features their smooth animation and distinctive designs of the character drawn in a kawaii art style. It is one of the best anime of its genre.
Question: Is there any manga of Hundred?
Answer: Yes, Hundred has a manga series as well. The Hundred manga is based on the light novel of the same name. It was made by Jin Misaki and the characters were created by Nekosuke Ookuma. The manga contains 12 chapters, which are spread into two volumes.
What is Our Final Verdict?
In the sea of anime filled with over-powered youth, few carry out the definition as well as Hundred. Telling the story of the chosen individuals battling the Savages, mysterious beings that invaded the planet on every occasion, weaves the humorous experience of companionship, intervention, and sacrifice.
Considering the plethora of available source resources, only 12 episodes remain, which suggests it is likely that the hole left after the final episode would require a new series.
Hopefully, you've discovered something that you were searching for here today. The above-listed anime will help you enjoy and appreciate anime that are similar to Hundred in one way or another!